---
### Release ### -->



DROWNED - Procul His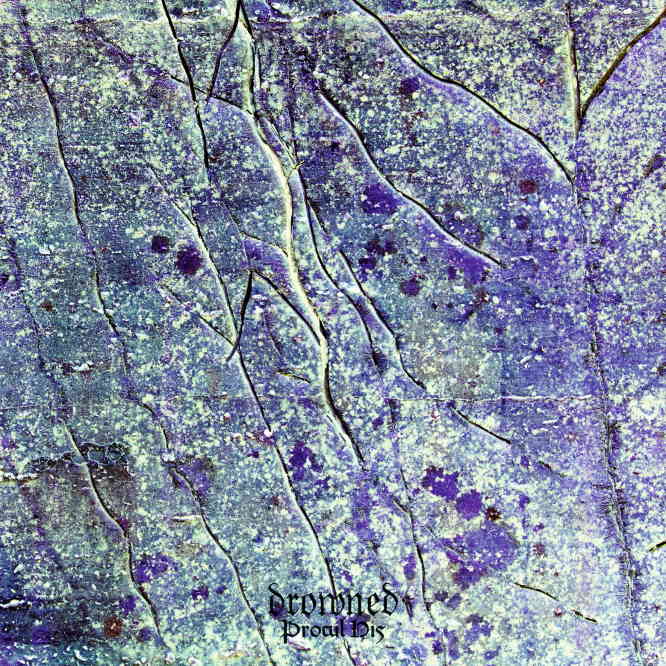 january 26, 2024
on compact disc, on 12" vinyl LP & digital download

SEPULCHRAL VOICE RECORDS is proud to present the highly anticipated
second full length album of Germany's DROWNED, `Procul His´.


Eons went by, civilisations have passed, Germany's Drowned have covertly
completed the monumental "Procul His", successor to 2014's "Idola Specus".

A relentless cataract of meandering riffs, expanding and improving on
every aspect of previous releases. Unrivalled, hauntingly mysterious,
shaping another deviance of black in their corpus of penumbral aural
hallucinations.


"Nacht in alle Ewigkeit, wandelt Tod in Schwingen"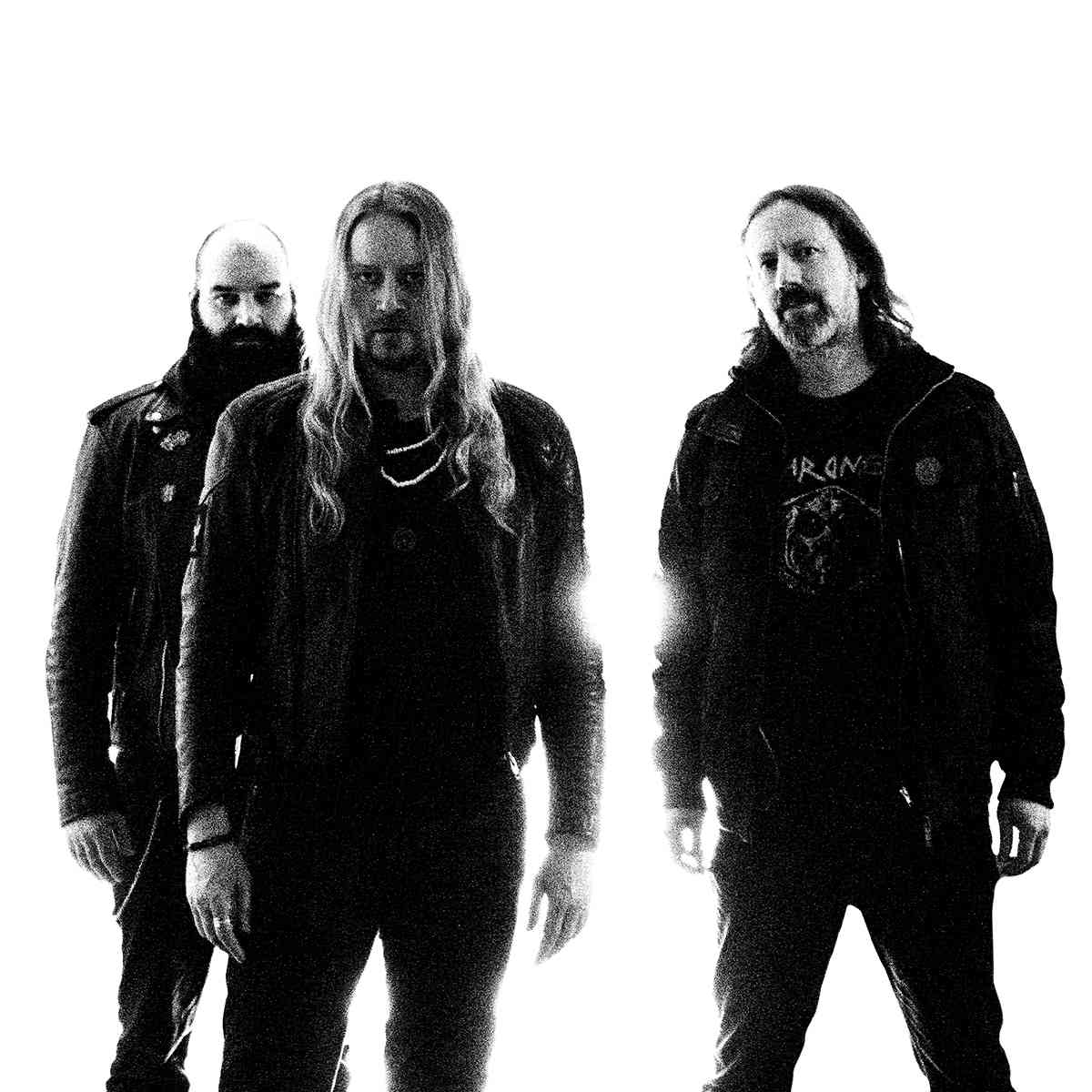 ----------------------------------------------------------------------------------------------
---
### Release ### -->



REVEAL - Doppelherz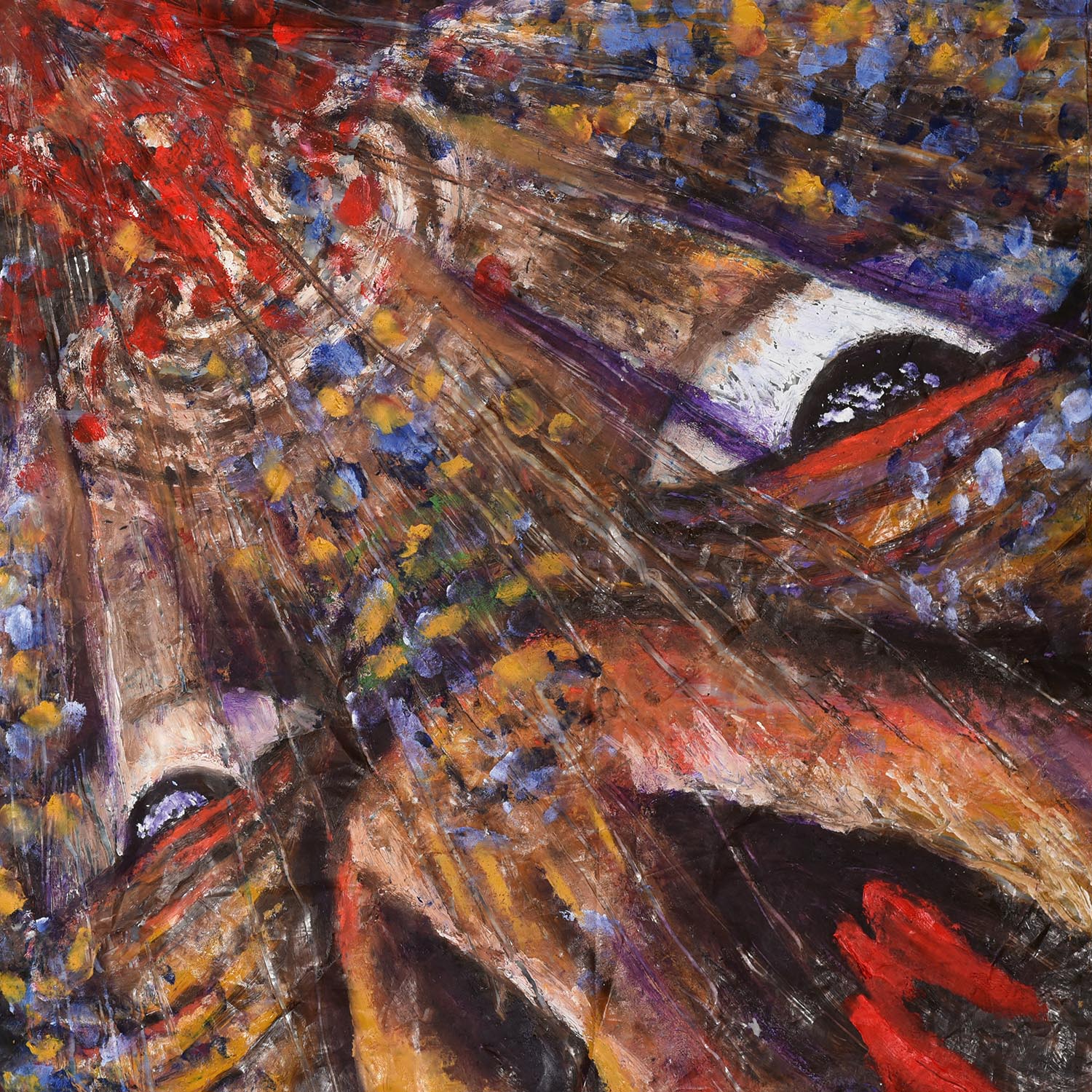 december 10, 2021
on compact disc, on 12" vinyl LP & digital download

SEPULCHRAL VOICE RECORDS is proud to present the highly anticipated fourth album
of Sweden's REVEAL!, `Doppelherz´, on CD and vinyl LP formats.

Ever surprising, ever seemingly in turmoil, Uppsala's REVEAL! have built a
shockingly defiant canon of musick over the past decade under this moniker.
Keenly note musick: while undoubtedly rooted in metal, these four mavericks have been
predictably unpredictable in just how far they'll push their sound.

Their Nocturne of Eyes and Teeth full-length debut in 2011 might've been bent and broken
as far as extreme metal goes, but the follow-up Flystrips in 2016 began setting REVEAL! away from the pack.
And like true lone wolves, three years later did Scissorgod finally separate the wheat from chaff.
A modern classic that confused and cajoled in equal measure, Scissorgod set forth a spectrum of sounds
which had no precedent. Thirsty and miserable but with beautiful bloodshot eyes,
the REVEAL! of Scissorgod sonically/spiritually nodded to noise-rock of yesteryear –
be it The Birthday Party and other '80s Australian contemporaries on to the "pigfuck" movement of Big Black,
Scratch Acid, or ancient Punk of Dead Boys etc. – but filtered it through a brittle lens
of ancient death metal and first-wave black metal…and yet, it sounded nothing like that at all.
LUNATIC ROCK? Maybe.

And predictably, REVEAL! return with another unpredictable record which asks yet more questions and gives no easy answers:
Doppelherz. Indeed, Doppelherz is NOT "easy" – in fact, it's arguably more challenging than Scissorgod –
but through some strange sort of magick known only to them, REVEAL! here have become more…cinematic? Epic?
More "listenably unlistenable"? Truly. But, only half the truth, because the band's truth could be lies, and lies always entice…

Doppelherz is lunatic, and it rocks. It IS epic, and it IS cinematic.
It's also more melodic, more wounded, more wasted, more desperate, and also more accomplished and "cleaner" –
only VERY relatively speaking, for this is grade-A DIRT we're still talking about – and more professional/"professional"
and even kinda more heavy metal…in the wildest, weirdest way possible.
Or, it all just sounds like REVEAL!

No other outfit dances as dangerously on the thin line between genius and madness as these insane Swedes,
and Doppelherz is poignant proof.

Clearly, God Damn! God Damn REVEAL!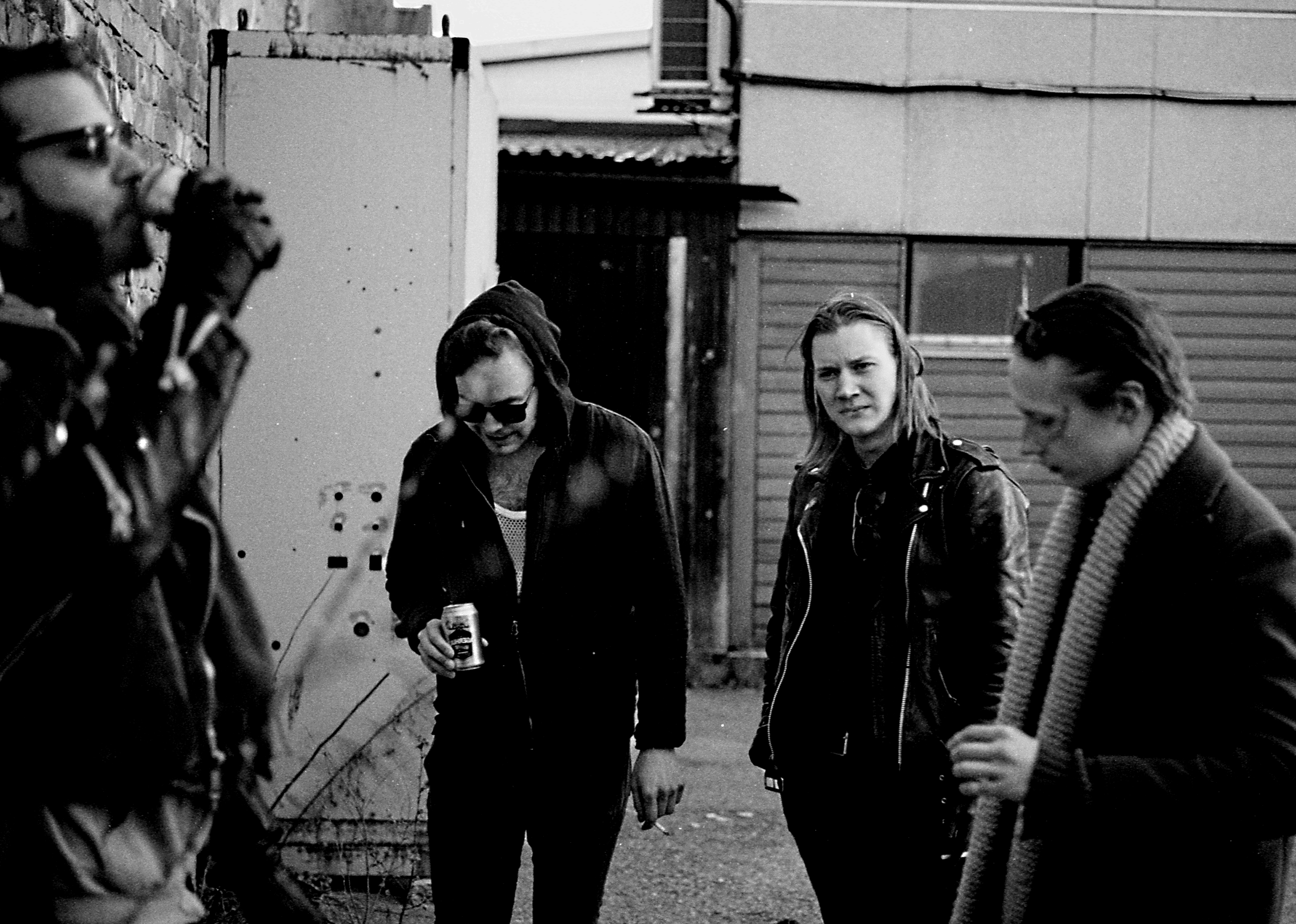 ----------------------------------------------------------------------------------------------
---
### Release ### -->



CONCRETE WINDS - Nerve Butcherer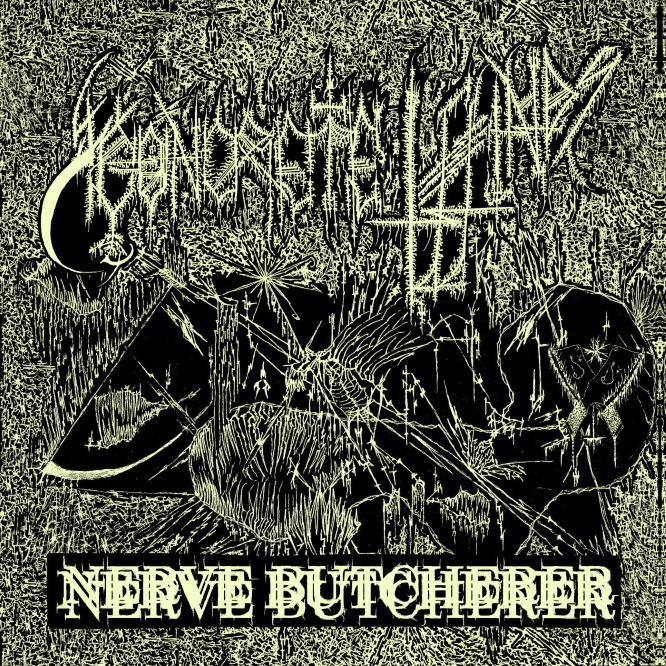 november 26, 2021
on compact disc, on 12" vinyl LP & digital download

After `Primitive Force´ from 2019, CONCRETE WINDS will deliver their 2nd full length album
fittingly entitled `Nerve Butcherer´ on november 26, 2021.
The content is hard to believe yet even harder to describe as words might simply fail
regarding this vile eruption of utmost hatred.
The record precisely continues where its predecessor left the listener shocked and terrified.
Repulsion on 78rpm, Morbid Angel hunting in bloodlust, Terrorizer infected with rabies or
Funeral Mist`s most dreadful moments may be even understatements for this (surely) god-damned cacophony.
CONCRETE WINDS don`t want to please anybody, nor want they to be accepted.
Their intent is to spread disgust and confusion, their tongue is that of perversion, abhorrence and wrath.

Ever witnessed a biblical plague of locusts?

Well, dare to listen to `Nerve Butcherer´ and you might find the sonic equivalent.
Slaughterhouse atmosphere and total destruction meets even nastier moments to bang your head.
Some folks might say it can`t get more terrible after `Primitive Force´, but watch out for `Nerve Butcherer´…

as this is truly damn fucking mentally disordered!!!

sick, sicker, Concrete Winds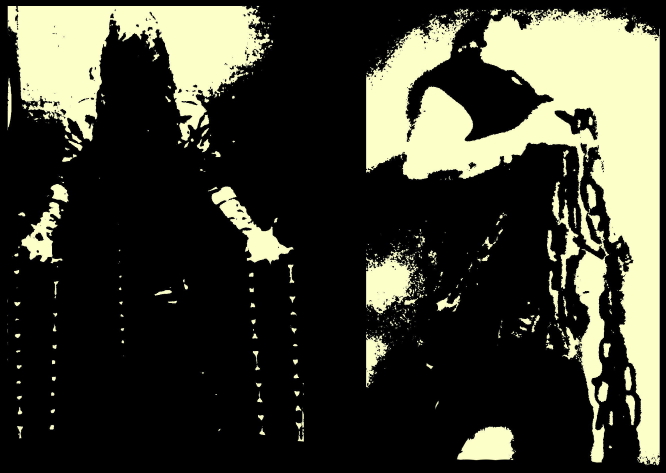 ----------------------------------------------------------------------------------------------
---
### Release ### -->



SIJJIN - Sumerian Promises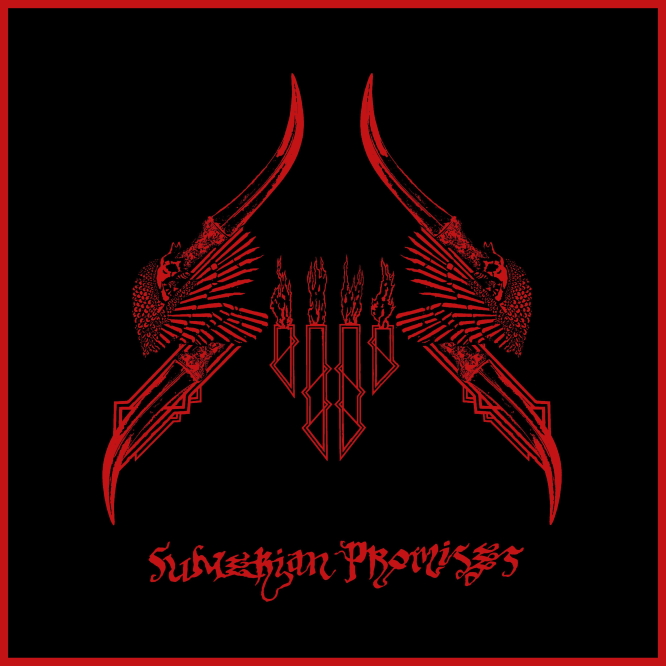 november 12, 2021
on compact disc, on 12" vinyl LP & digital download

Daggers have been brandished and torches have been lit.
After the highly acclaimed `Angel Of The Eastern Gate´ demo,
SIJJIN now descend upon the scene with their first full lenght album arcanely entitled `Sumerian Promises´.
The record marks a 45 minutes long lesson in abyssal furiousness
and ripping intensity straight out of the caverns of hell.
No rest for the wicked indeed!
The basque/german collaboration has proved extraordinary musicianship
while recording all songs live as well as using full takes only.
No cuts, no edits, no bullshit.
Faithful towards the magic of the elder gods of Death Metal, SIJJIN undoubtably have managed
to bring life unto death, or otherwise set death alive.
Merely the instrumental passage `Hunting The Lizard´ allows a moment to catch some breath
while transporting the listener amongst the stone walls of an ancient desert temple.
With `Sumerian Promises´, SIJJIN rise the flag of untamable, pitch-black and archaic Death Thrash Metal,
rising from the shadows to embrace the unsuspectingly victim with sheer brutality.

Harken and behold!
Sumerian Promises shall unfold.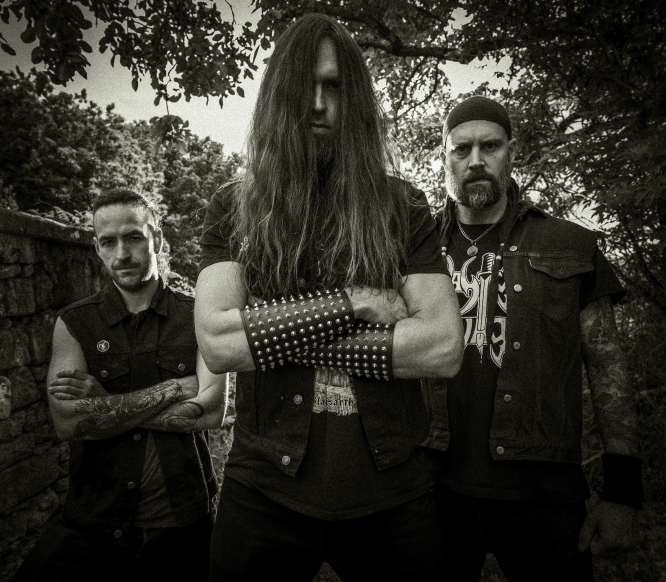 ----------------------------------------------------------------------------------------------
---
### Release ### -->



HORNS OF DOMINATION - Where Voices Leave No Echo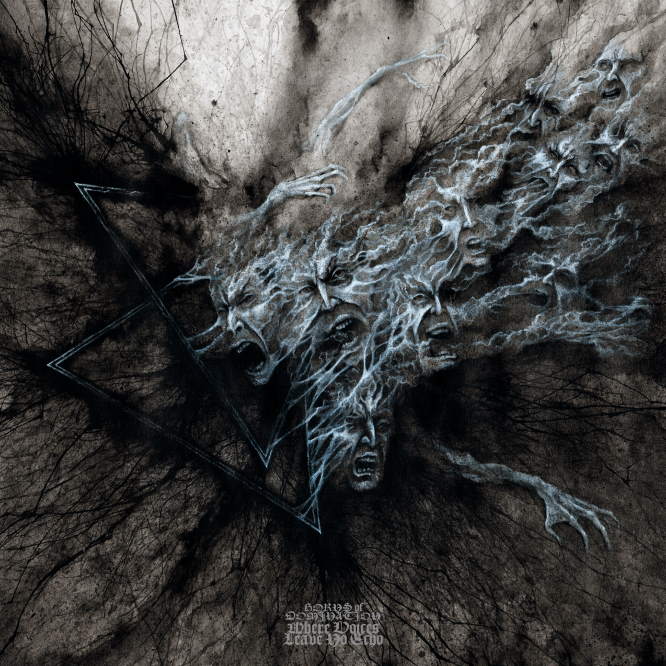 october 22, 2021
on compact disc, on 12" vinyl LP & digital download

HORNS OF DOMINATION return at last!
6 years after their rehearsal demo, which resulted in a string of reputable shows and festivals,
HORNS OF DOMINATION will finally release their debut album 'Where Voices Leave No Echo' on October 22nd 2021.
Featuring 8 songs which raise the band's musicality to a new level.
The filth and bestiality displayed on the demo give way to a brilliance and virtuosity within.
Breathing an absolutely oppressive energy over 36 minutes,  full of intoxication, rage and trepidation,
HORNS OF DOMINATION manage to put together all the indispensable ingredients for a grand Black/Death Metal album:
mania & madness, tension & atmosphere, frenzy & melody.
A manifesto of excess, suckled at the breast of Mother Darkness where your shredded dreams of humanity and a better world
are served on a platter of bloody skins and sharp strings!
Elevated by an outstanding earthy and highly professional production in this disdainful world of compression & plastic
and refined through mastering by Brad Boatright (Audiosiege), 
'Where Voices Leave No Echo' is  perfected through artwork by Ernst Morsch (Discordia Graphics).

You'll die here, in solitude!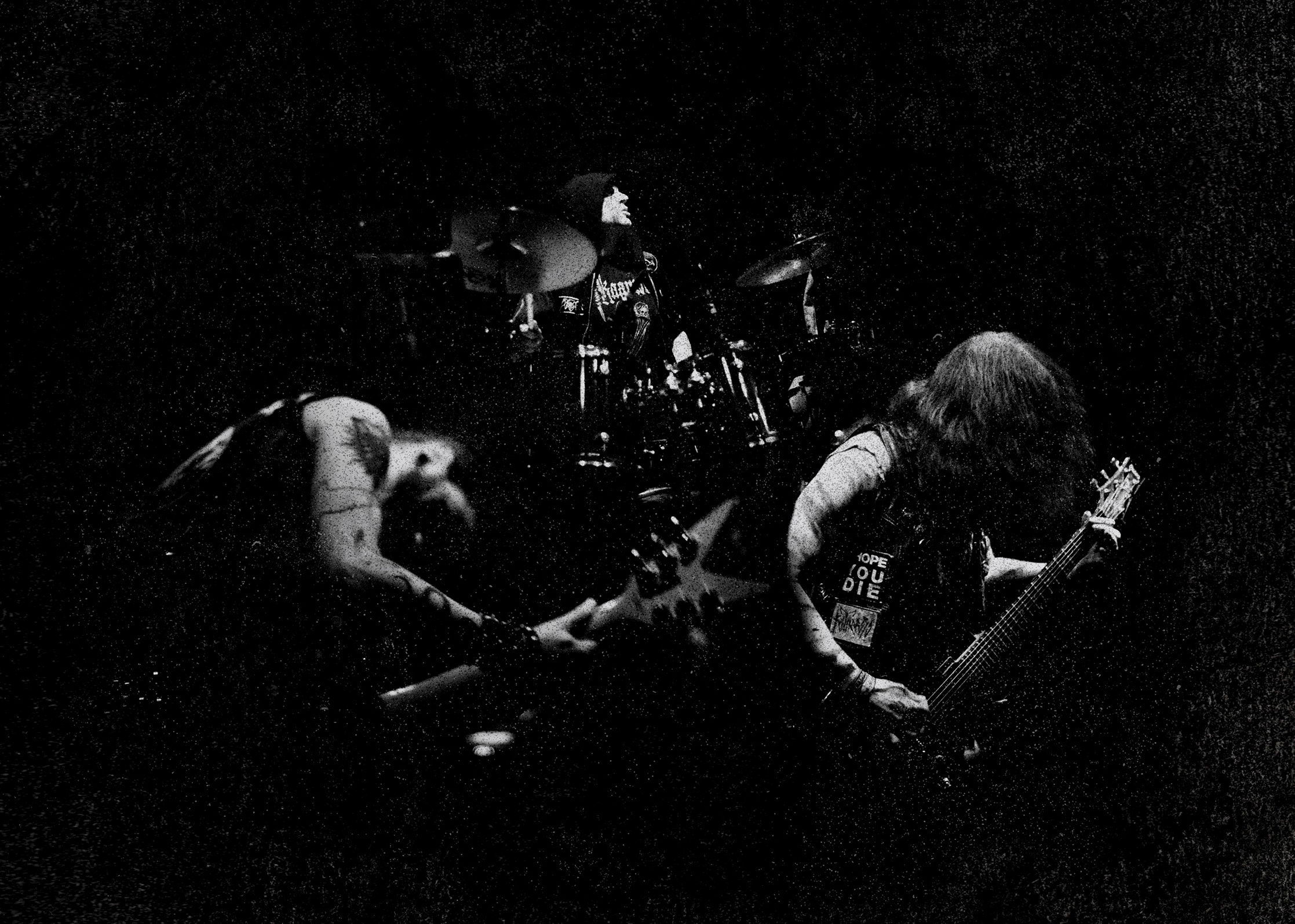 ----------------------------------------------------------------------------------------------


GRAVE MIASMA - Abyss of Wrathful Deities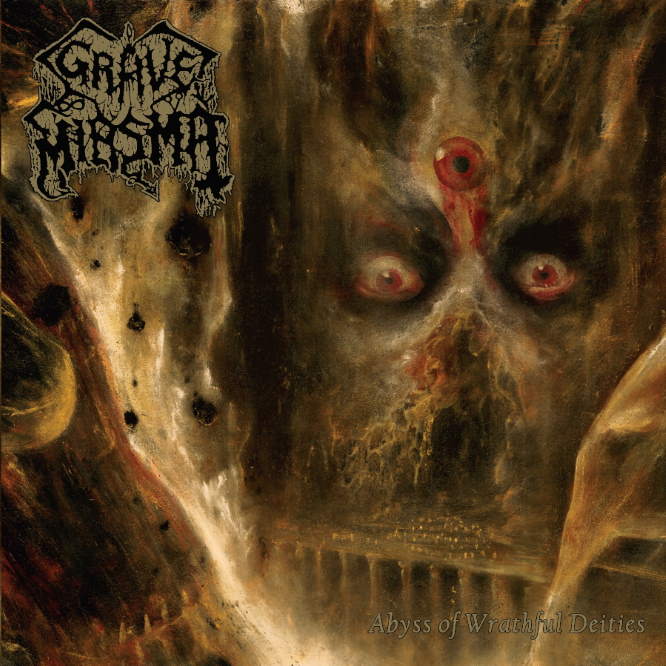 may 14, 2021
on compact disc, on 2x12" vinyl LP, Cassette & digital download

'Abyss of Wrathful Deities' is GRAVE MIASMA´s fifth release,
the latest in a 19-year sonic exploration of the transcendental essence and nature of death.
Nine tracks of pounding, dark Death Metal await the listener, rooted in the adoration
of mysterious Tibetan burial rites and shamanic passages to other worlds.

Trading a little of the cavernous atmospheres of previous releases for
the traditional Metal currency of speed and aggression,
'Abyss of Wrathful Deities' still sounds immediately and inimitably like GRAVE MIASMA.

The album marks a third collaboration with Jamie Gomez Arellano at Orgone Studios
(Paradise Lost, Primordial, Vltimas, Angel Witch), and a step further along the path of expansive
and dynamic production characteristic of the London-based band's ascent towards the vanguard
of the contemporary Death Metal movement.

Experience the hellish descent towards otherworldly chasms
through a thousand shades of death!


to be released by SEPULCHRAL VOICE RECORDS (Europe) / DARK DESCENT RECORDS (US)


official video for the song "Rogyapa":


"Erudite Decomposition":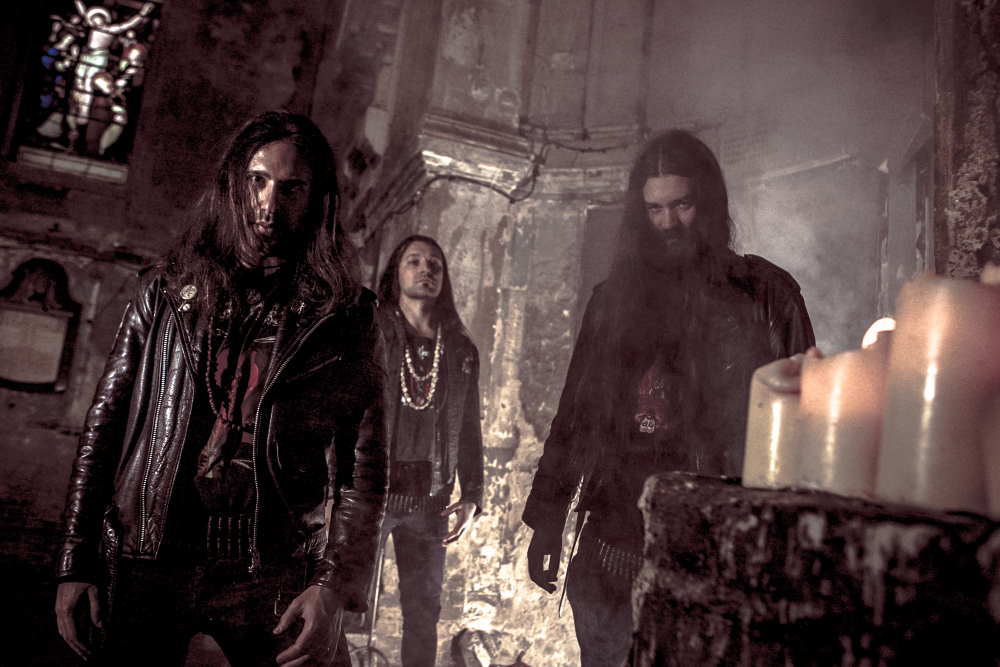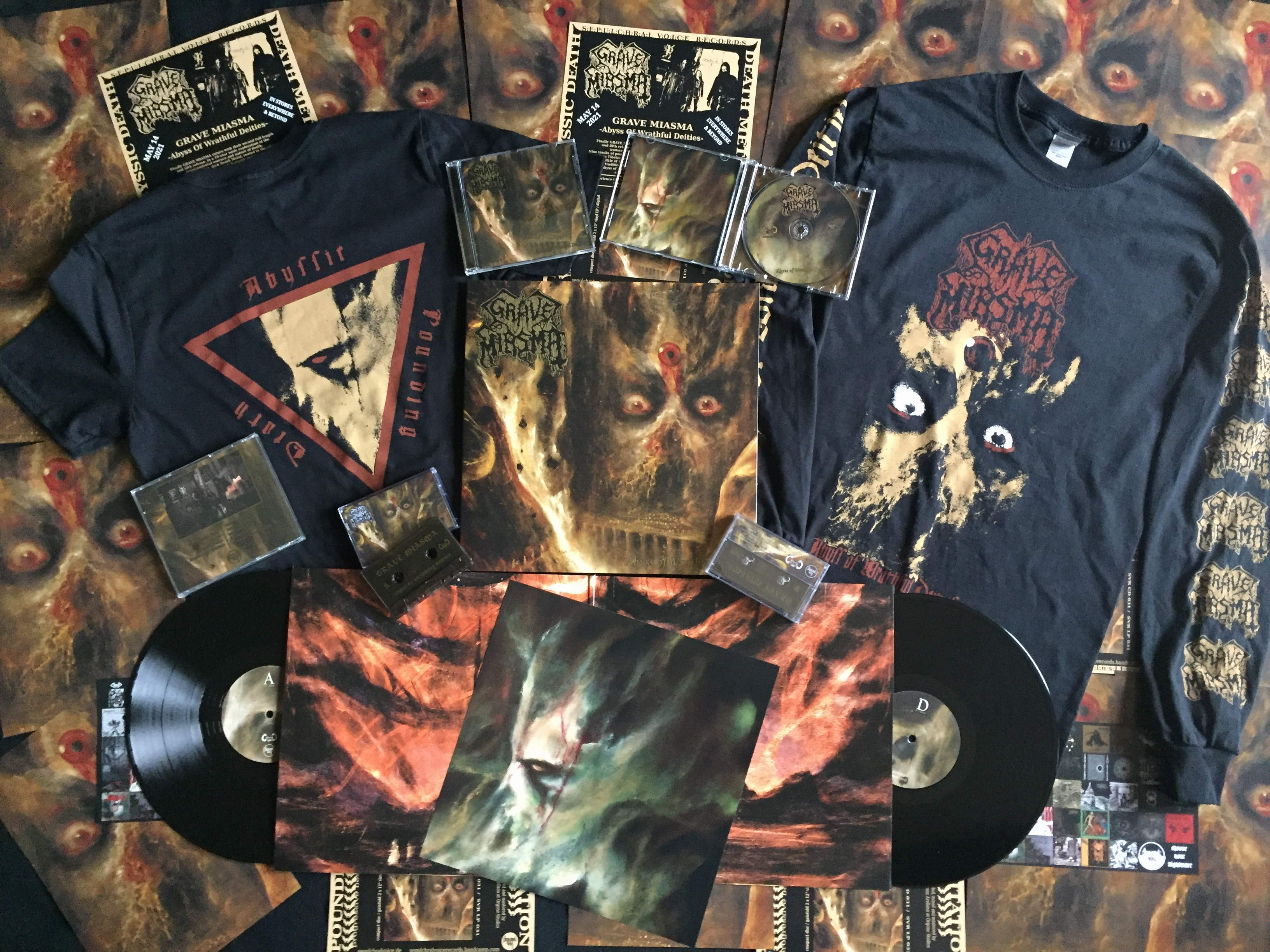 ----------------------------------------------------------------------------------------------


BLACK CURSE - Endless Wound CD/LP/dgtl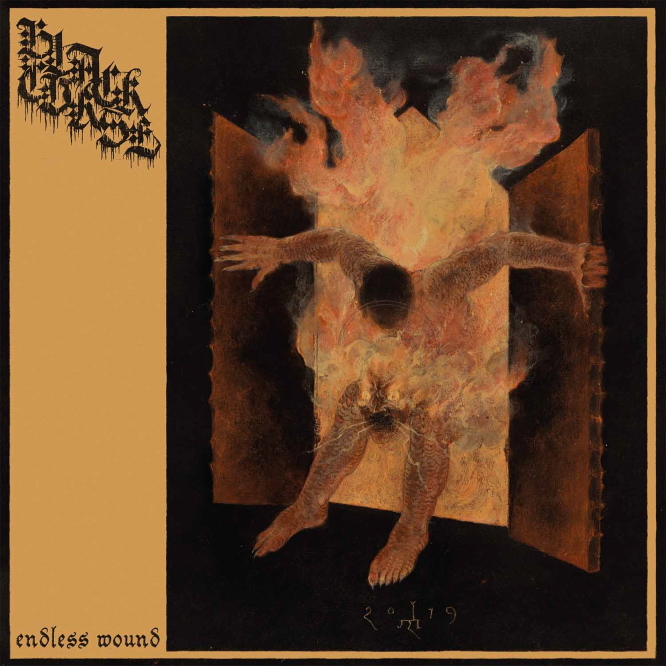 april 24, 2020
on compact disc, on 12" vinyl LP & digital download

Formed in 2015, BLACK CURSE is the focused will of death-obsessed fanatics.
Physically residing in Denver, Colorado, the band is comprised of various members of other cults
responsible for the outside attention the city has gained in recent years.
BLACK CURSE has grown slowly over the years, changing form several times.
The band has a meticulous writing process, wrought with intention and focus, that demands reflection.
With this in mind they chose to let the material take shape over years of creative effort,
evolving into a fully realized vision of something powerful and succinct.

Combining ripping, violent rhythms with razor sharp riffing and trancelike pulses,
BLACK CURSE creates true malevolence. The band rips open (un)holy portals to times when
Black and Death Metal shared the same principles, the same aesthetics, and the same diabolical wrath.

Produced with the heaviest sound possible -Endless Wound- crushes into the world like the spawn of primordial chaos.
Herein BLACK CURSE crawl on the darkest lava fields of Doom, revel in the infernal storms of Death,
and levitate in the utmost Black.

Although the album is marked by an extraordinarily savage execution and a grand violent production,
it still allows a honest homage/praise of the elder gods.
The sound calls back to the most extreme and evil American acts joined in darkness with the barbarity
and mysticism of Finnish, German, and South American cults.
This combination of what came before filtered through a distinct and unique vision makes BLACK CURSE
and -Endless Wound- relevant in the todays Death/Black Metal scene.


now, let wounds speak...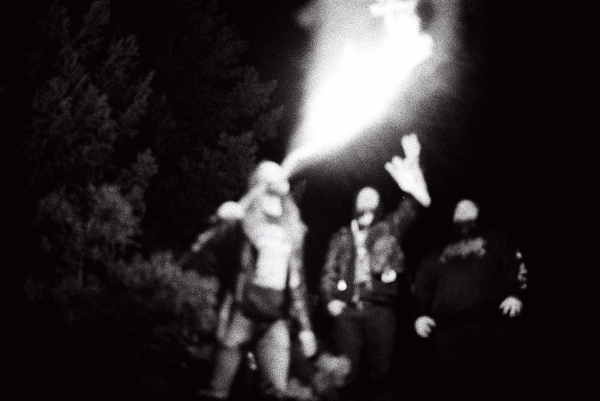 ----------------------------------------------------------------------------------------------


SIJJIN - Angel Of The Eastern Gate CD/LP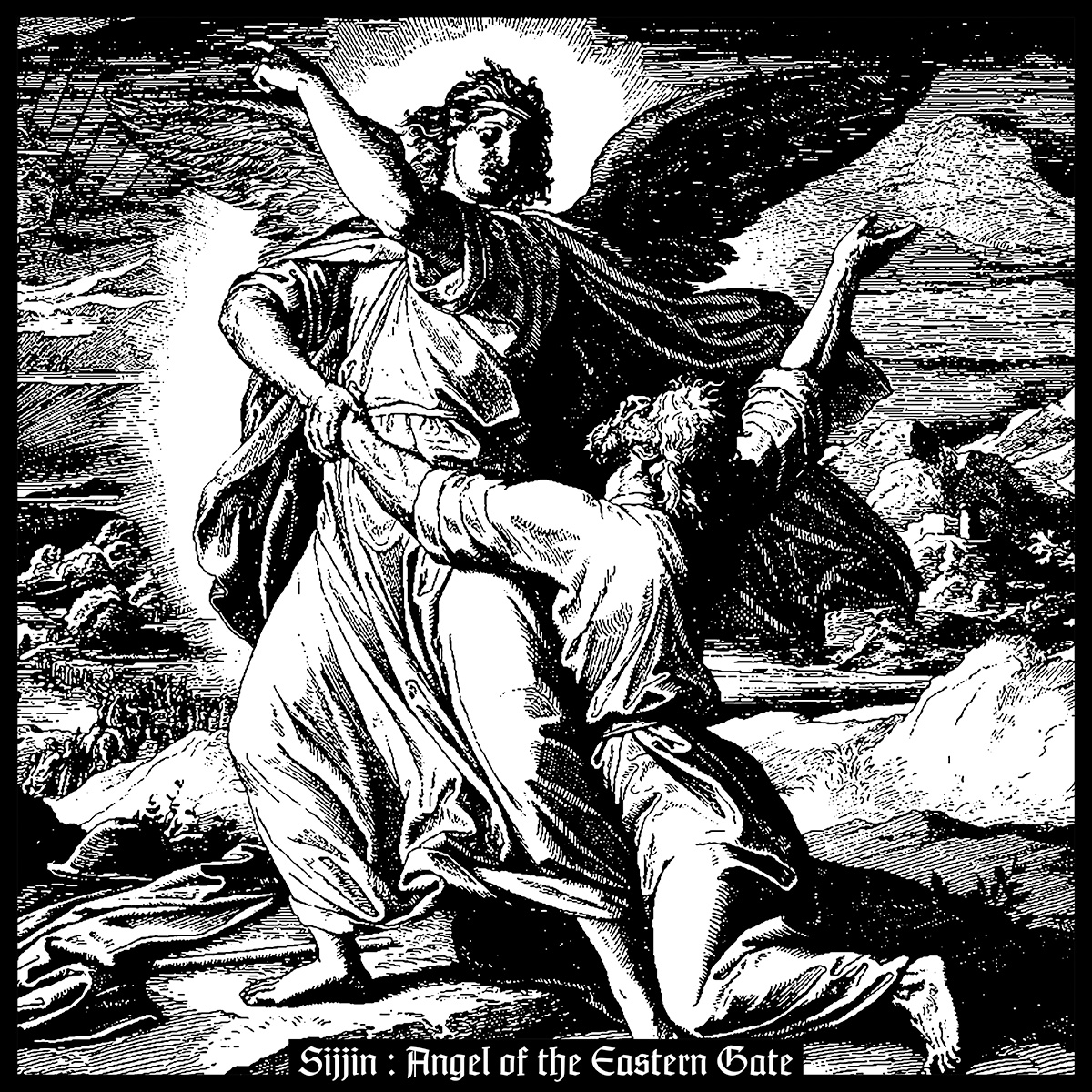 march 09, 2020
on compact disc & on 12" vinyl LP

Their stunning 2019 demo tape material + bonus track on massively requested formats.

tracklist:
0. Introcantation
1. Vorago Of Adullam
2. Trine Immersion
3. Angel Of The Eastern Gate
4. Remnants Of Cambrian Evil
5. Fire On The Altar Of Hell


Malte Gericke : Bass & Vocals
Ekaitz Garmendia : Rhythm & Lead Guitars
Ivan Hernandez : Drums & Percussion


There`s one name, one entity and one aural destruction for all of that.

Hell is SIJJIN. SIJJIN is in Hell. DIE!











----------------------------------------------------------------------------------------------


REVEAL! - Scissorgod CD/LP/dgtl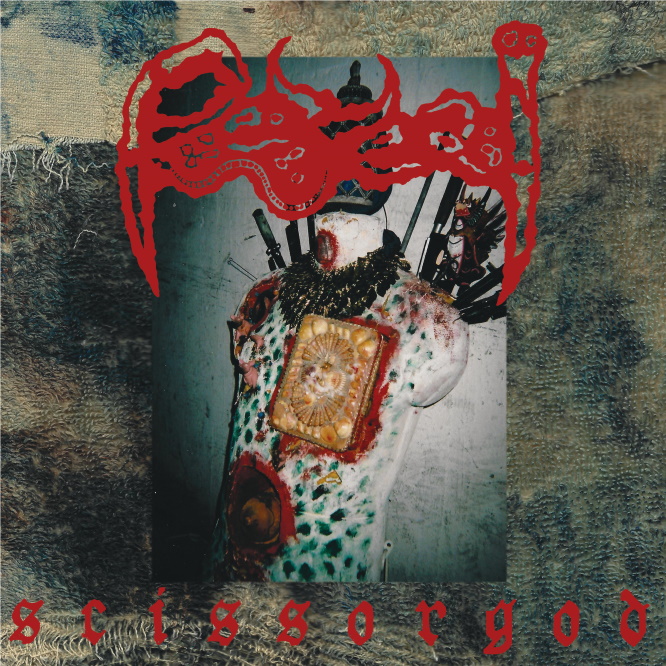 november 29, 2019
on Compact Disc
on 12" vinyl LP and digital download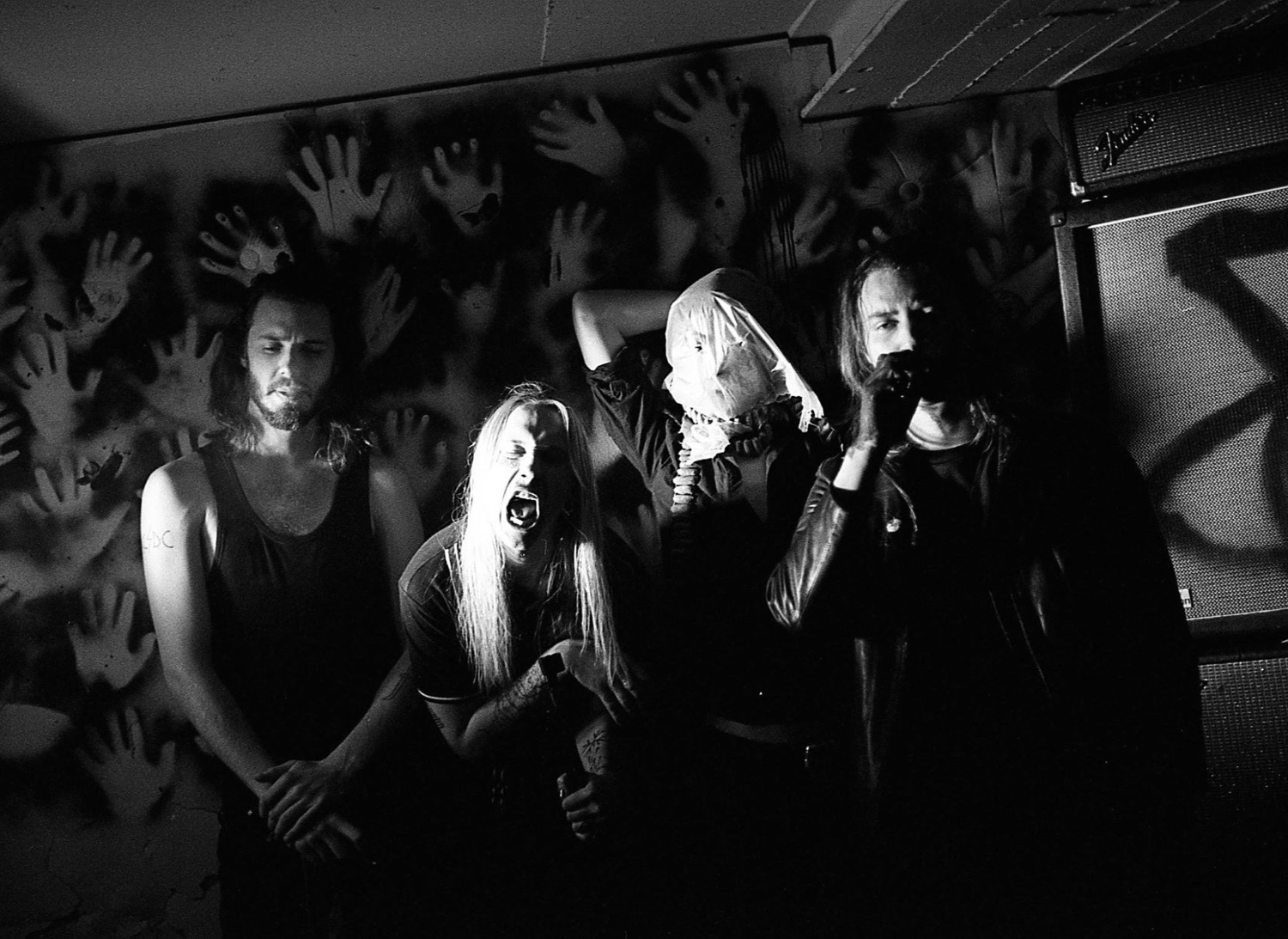 The Doors to Mayhem

The Devil's most beloved toy & tool is about to release their third album,
ominously named `Scissorgod´.
A album where REVEAL present themselves at their highest musical level,
their most visionary yet also most grounded.
From pure rockers to emotional bleeders to ultra-black metal killers,
REVEAL present themselves in a more widescreen and Technicolor manner - their focus frightening,
their vision more artistic than ever before.
These nine songs reflect the halos, the thorn-crowns, and the maelstrom of fire wherein REVEAL struggle
and always swirl & whirl, but show that this band is radiant on a pale, grey metallic sky.

Repeating the REVEAL pattern, `Scissorgod´ turned out to be an album that will separate the wheat from the chaff again.
But this time, it does not require a full basic understanding of the band's locked world & attitude
In other words, this time, their nailbomb toys are more cuddly and their razorblade candy is more sweet.
Although their ever-present schizo grin and the tangible lethal intention is still shining through the darkness all the time,
REVEAL present a world of filth erected in the midst of Elysium, black-minded and strong.
Or, more directly, with `Scissorgod´ do REVEAL prove again that they give no fucks for uniforms,
blinders, and the opinions of others; they simply collect and inhale the madness of the world and channel it
into a pure outburst of DEATH ROCK.
`Scissorgod´ is not that far away from absorption & understanding like maybe `Flystrips´ was, 
but scene sheriffs will predictably feel themselves as targets…
and fucking definitely will the Scissorgod cut & stab some small-stature sheriffs.

Top-notch production by none other than Martin -Konie- Ehrenkrona (In Solitude, Henrik Palm, Pig Eyes, Nifelheim)
Recorded and mixed in the Cobra Studios in Stockholm.

So, don't be afraid: be thankful - be faithful - for what REVEAL has to say.
It can be the soundtrack while we dance a spiral downwards,
down through a hole. 

…and when the music is over, turn off the life!…


----------------------------------------------------------------------------------------------
CONCRETE WINDS - Primitive Force CD/LP/dgtl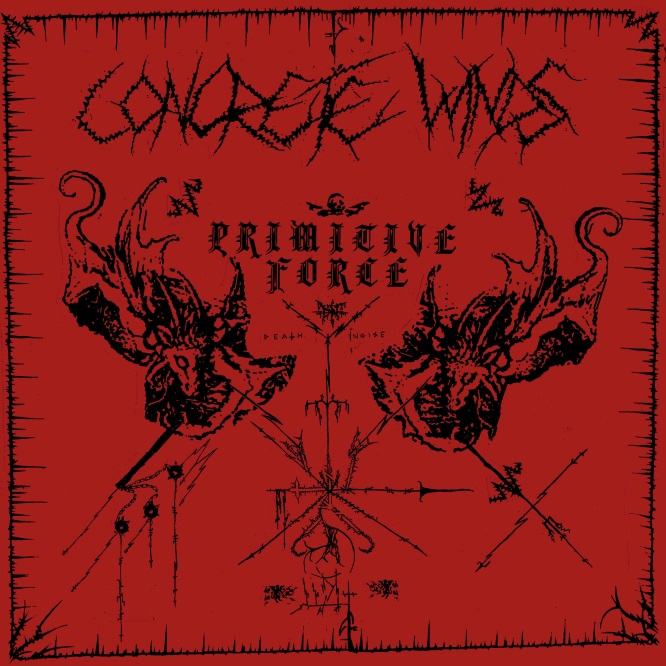 july 12th 2019
on Compact Disc
on 12" vinyl LP and as digital download.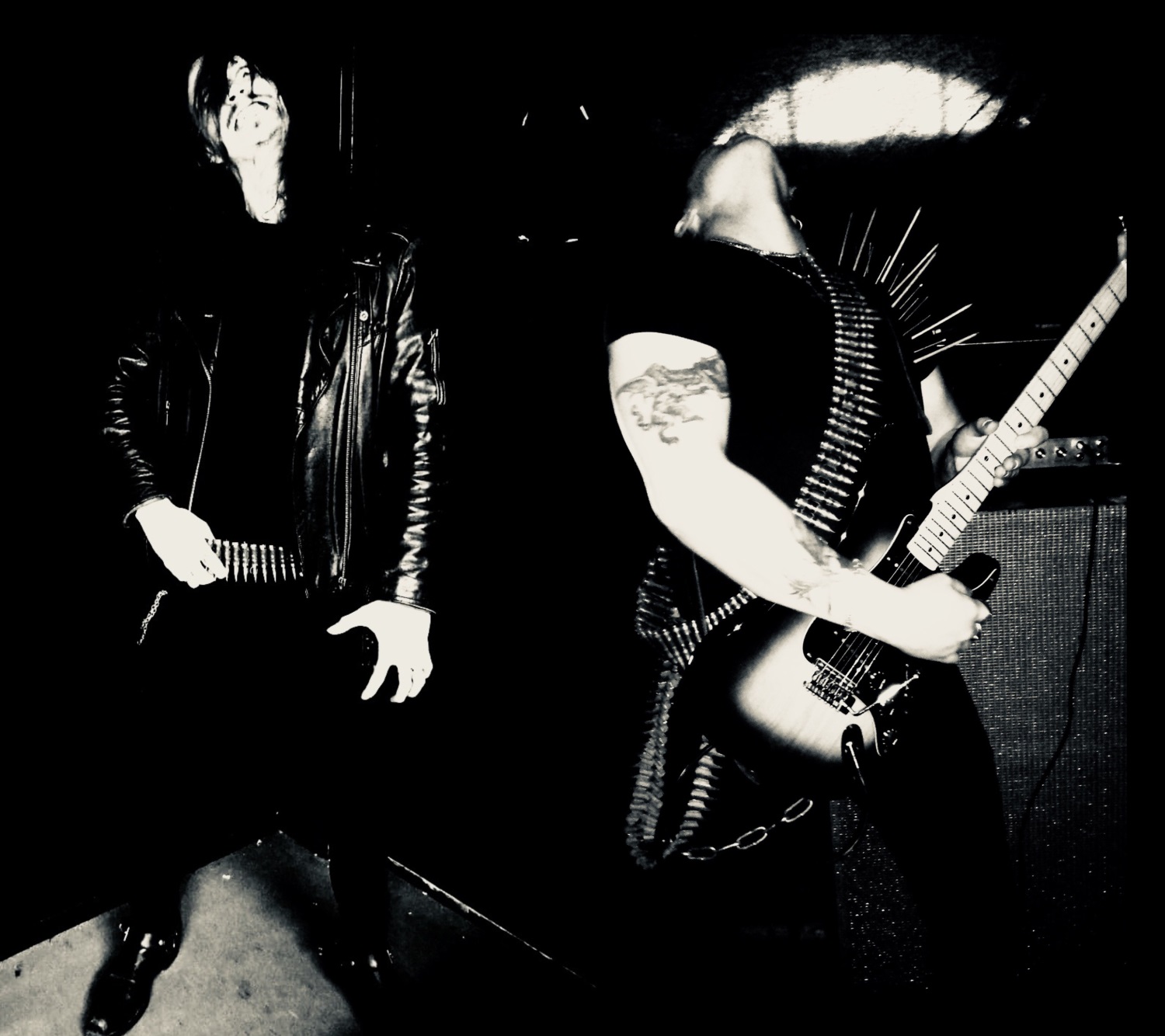 VORUM is dead! CONCRETE WINDS is deadly!


After their highly acclaimed debut 'Poisoned Void' and the outstanding Minialbum 'Current Mouth',
many shows and 2 european tours, finnish VORUM ceased to exist.
But the dead can not die for they are still hungry.
Up from the ashes a new phoenix rose: CONCRETE WINDS is about to release one of
the most bestial recordings ever erupting from the far north by the name 'Primitive Force'.

The album opens up a maelstrom to the deepest pits of Death Metal.
This is beyond a journey, this is a fucking rush, starting as ripping as it ends, without a single warning.
Wildest fury & blackest wrath are the godfather´s of 'Primitive Force'.
25 minutes of pure blasphemy, sadism & dystopia crash through the listener and leave either
earbleeding disgust and horror or divine fulfillment and broken furniture.
'Primitive Force' is an epitome of violence and a prime example of how far extreme metal
can be driven without loosing the musical aspects.
In todays scene, the ignorance towards most musical principles and dramaturgic elements
became a virtue/policy while exploring the most extreme.
But all too often it drifts into droning noise and chokes the power & magick of rhythm and riffing.
It is different with CONCRETE WINDS.
In spite of the utmost shredding, thundering and screaming, this album still has musical ambitions.
'Primitive Force' is evil Speed Metal riffing and Death Metal heaviness combined
with a Black Metal performance & attitude.
Where 'Current Mouth' ended, 'Primitive Force' starts and drives every audial aspect to the maximum.
On the other hand this release keeps every layout aspect to a minimum.
CONCRETE WINDS reduce everything to a lo fi, cut & paste undergroundish presentation.
They set a statement and raise the middlefinger to a distraction shot from what is relevant.
The pure magick of a Death Metal sound and gospel.

Mersus of the Underworld Studios (DEGIAL/DESTROYER 666/GOSPEL OF THE HORNS) draws responsibility for
the intense recording. A professional production intentionally held rough, unfiltered and everything but polished.

Some want to see the world burning, CONCRETE WINDS serves them a primitive torch.






----------------------------------------------------------------------------------------------
VIRCOLAC - Masque CD/LP/dgtl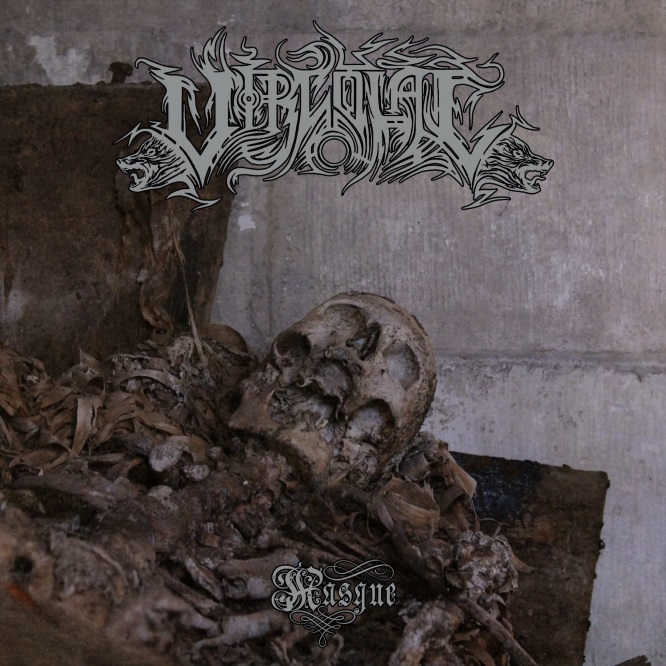 march 8th 2019
on Compact Disc
on 12" vinyl LP and as digital download.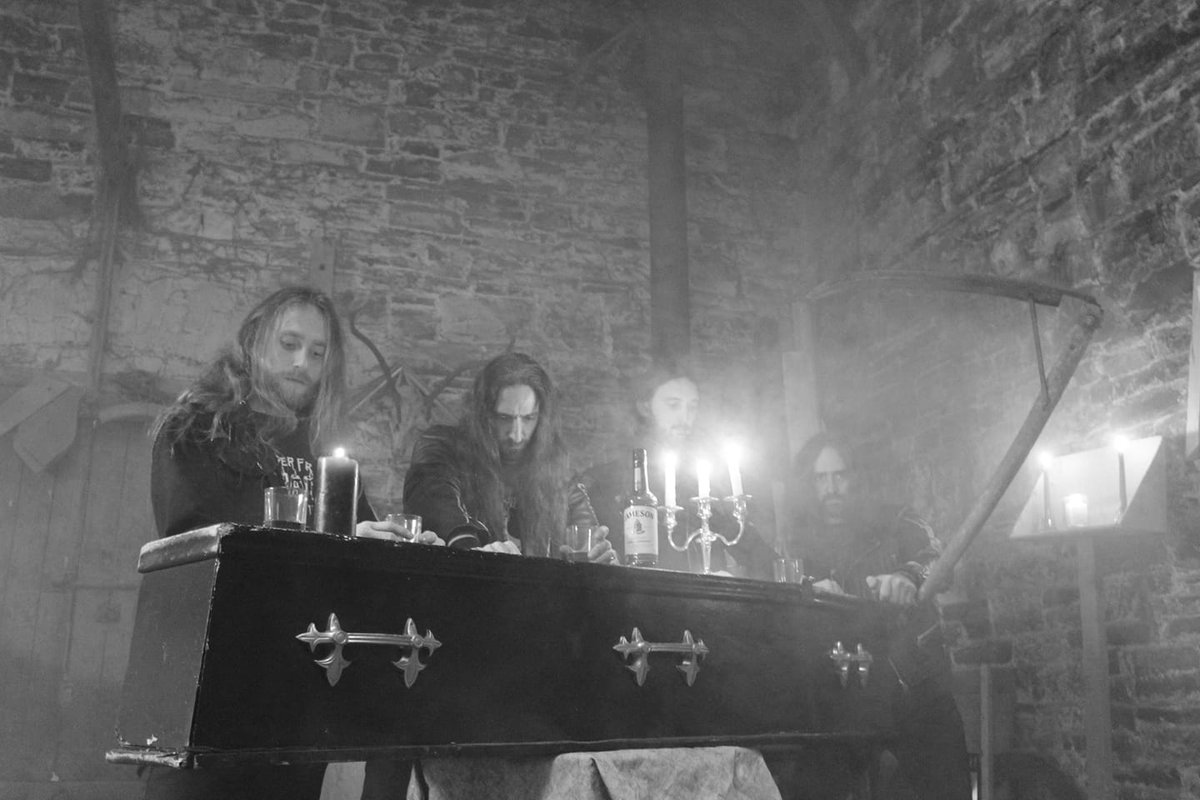 After 5 years of roaming city streets like a pack of rabid dogs,
Vircolac is set to release its debut full length album titled `Masque´
on Sepulchral Voice Records in Europe and Dark Descent Records in the US.


Following on from 2016's The Cursed Travails of the Demeter EP,
`Masque´ celebrates a bolder edge mixing more visceral and vicious aural assaults with with a
foreboding and obtrusive atmosphere throughout the 36 minutes of the recording.

The album title reflects the myriad masks we as human beings hide behind
and the cover represents what is ultimately left once the mask of flesh is finally removed.
Whether pauper or opulently venal, the end is the same for us all.

Thematically, the album reflects two different strands of story telling,
with side A adopting a starkly defiant tone throughout.
Side B then takes a moodier assessment of the obsequious venality that governs the world we inhabit and inherit.
The conclusion of this being the mass industrialized slaughter of much of Europe's young in the great war.

Masque is a direct statement of purpose by Vircolac and is the culmination of half a
decade of steadfast belief in the continual relevance and importance of Death Metal.






----------------------------------------------------------------------------------------------
---
FUNEREAL PRESENCE - Achatius CD/LP/dgtl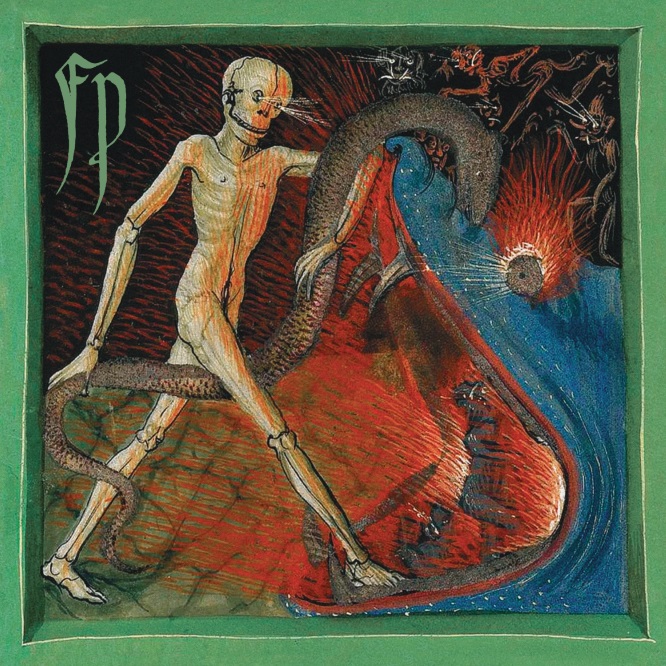 february 15th 2019
on Compact Disc
on 12" vinyl LP and as digital download.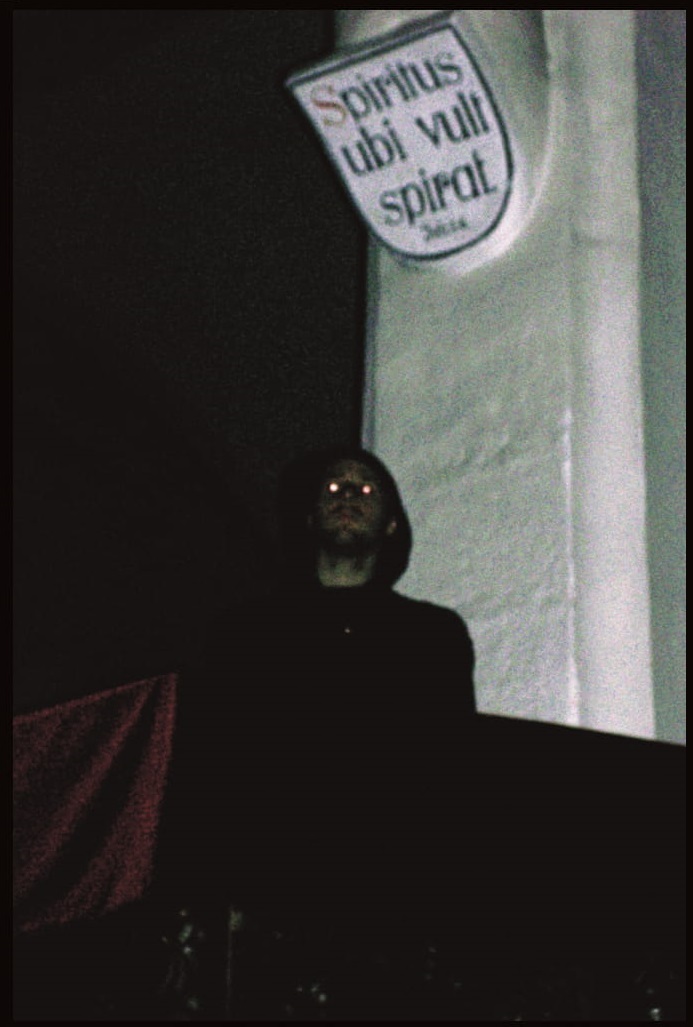 To all lone wolves & leftovers outthere who still worship the long forgotten maxim:
-black metal shall be gruesome, ugly and cold-
this truly is for you!

Nearly 5 years after the release of the succesful "The Archer Takes Aim" debut,
the new Funereal Presence album named "Achatius" finally will be unleashed on february 15th, 2019.

A grand intonation of a grotesque vision of fey faith that exhales the spirit and the feeling of a long forgotten era.

Inspired by the harsh and cold sound of the early black metal movement, mixed with wild & violent riffing, "Achatius" consists of 4 long
songs that are able to turn back time and to spread magick again.

Perfectly written, skillfully performed and blessed with an intentionally rough & unpolished recording/production "Achatius", like the debut,
fits into the concept of unconventionality and somehow reawakes an undeniable `Fuck Off´ attitude.

Although more furious than the predecessor, sometimes this shivering outburst of riff and melody even drifts into rather classical or
baroque patterns. But definitely it is the omnipresent obnoxious darkness of this album that permanently reclaims
to bang your head against the grave.

Funereal Presence ignores all fashion, trends & stereotypes but truly invokes an archaic beast with
a new terrible face, sharp claws and insatiable hunger.
Call it `blessing´ or call it `curse`, "Achatius" sounds 30 years old. It´s like a forgotten jewel from the late 80s / early 90s without any
intentional reanimation of that sound and style. There is no short term effect by using blatant copied riffs & beat up arrangements.
Its a living proof of the fact that Bestial Devotion (music & lyrics) is deeply rooted in a religious / spiritual / superstitious world and has a
burning artistic vision and the talent to let notes speak. Therefore Funereal Presence is able to create something timeless.
"Achatius" is an elder vision of sound, performance, thematics & presentation the titan bands once had before the `market´ started to
explode, and the ingenuity, idiosyncrasy and danger in the movement started to implode.

Funereal Presence is synonymous with pure fucking obsession for the core of black metal and beyond and
"Achatius" is the result of setting a determined focus on translating the pulsating darkness into tones and rhythm.

Bestial Devotion once said: " I do the music that no one does for me anymore". No more words needed.






----------------------------------------------------------------------------------------------
---
NECROS CHRISTOS - Domedon Doxomedon 3xCD-Box / 3xLP-Box / dgtl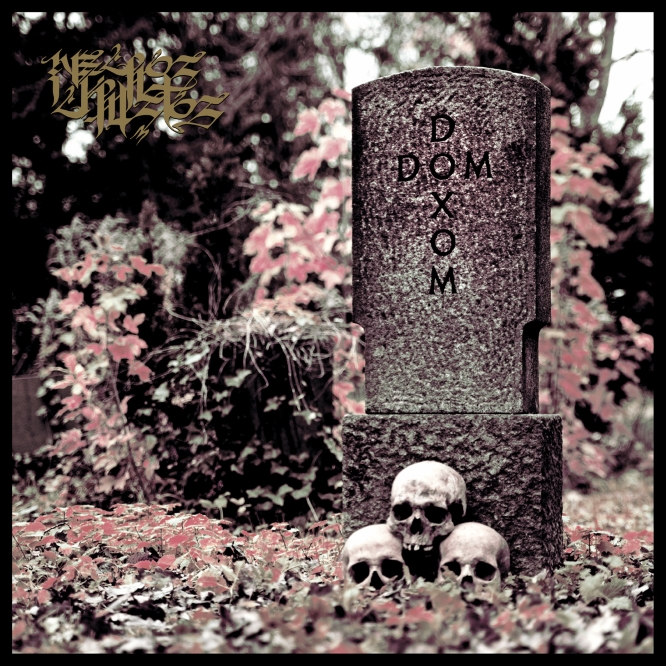 18 V 18
on 3xCompact Disc Boxset
on 3x12" vinyl LP Boxset incl. free download
and as digital download.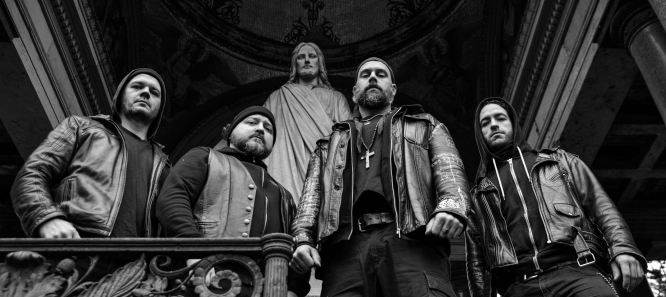 The time has come and therefore has the end to be.

Scheduled to be released on the 18th of May 2018,
the final NECROS CHRISTOS album entitled -Domedon Doxomedon- will surely cut a swath of destruction
through the world of today`s Heavy Metal scene.
Operating totally against the modern zeitgeist of music with all its easy listening and fake productions,
this record will become a fist in the face for those searching for light entertainment.

Being a triple CD and LP album with an overall playing time of 113 minutes, the record builds a monumental cathedral in its own.
While the groups` second and monolithic output -Doom of the Occult- appeared like a classical oratorio with its lengthy proportions,
this magnum opus will be of biblical dimensions, a funeral mass of unseen yet unheard reverberations.
Alongside the numerous musical interludes named temples and gates, for which the band is known for,
the actual nine Metal songs defy any exegesis.
Epic yet utmost angry, brutal yet extravagantly dark, if your soul survives a complete listening of mind – blowing tracks
such as ´Seven Altars Burn in Sin´ or ´The Heart of King Solomon in Sorcery´ without being dragged into the abysmal regions of hell,
your senses will be left in disbelief.
From the unusual, mind – demanding opener ´I Am Christ´ until the final, musical ennead called ´In Meditation on the Death of Christ´,
the album functions as a gateway to truly divine spheres.

Gaining inspirations from such untouchable sources as MORBID ANGEL, CANDLEMASS
or even METALLICA (just hence the wonderful middle part of ´Seven Altars Burn in Sin´ with its incredible harmonics)
intertwined with NECROS CHRISTOS` very own kind of atmosphere and brand of composing songs,
-Domedon Doxomedon- shall be their grandiose testament.

The legacy of a band, which never bowed before any trends, never compromised in their music nor did they ever walk the easy way.
Dom. Doxom. has to be heard to be believed and the earth will tremble.

Endtyme Death Metal shall unfold.

Forevermore.

Amen.











----------------------------------------------------------------------------------------------
DEGIAL - Predator Reign CD/LP/dgtl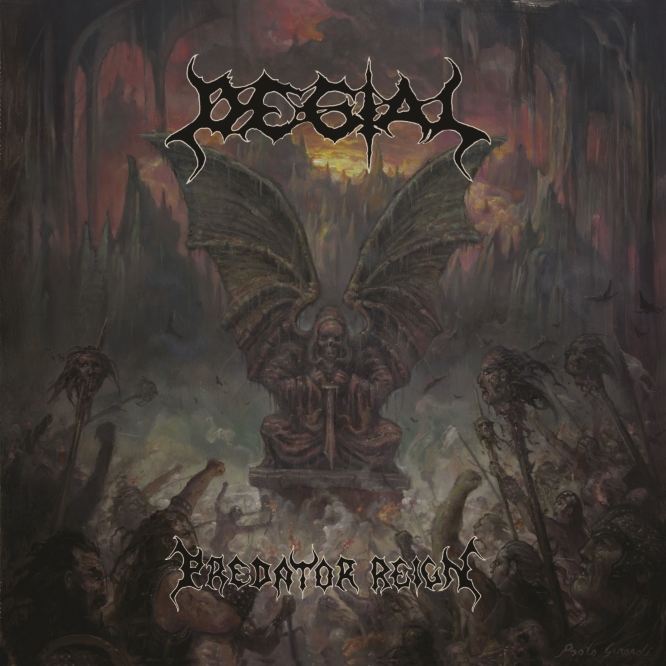 November 24th 2017
on Compact Disc
on 12" vinyl LP and digital download.

In times when the renunciation of the origin is fashionable and dilutes its essence,
DEGIAL comes and redifenes the abominable sacred core of DEATH METAL!

After the successful debut "Death's Striking Wings" in 2012 and the praised sophomore album "Savage Mutiny" in 2015
they return with their most violent & merciless album in their career.
"PREDATOR REIGN" is an intonation of the devil´s wrath and it is a lesson in
how Death Metal has to sound and how it is to be presented.
A 39 minutes ride of perfectly skilled and performed furiousness.
A top notch production by Mersus in the Underground-Studio and a straight but bewitching artwork
by Paolo Girardi and Erik Danielsson leave no questions unanswered.
Gasp for air within a pure maelstrom of crushing riffs, drum-explosions, solo-shredding and bestial vocals.
Moreover among all this madness the band is still able to create mindripping harmonies that will haunt your dreams.

While others try to get rid of the danger and violence in the devil´s music,
DEGIAL let in all the murderers, the ancient ones, the morbid angels & the possessed slayers
and spit out sheer terror & destruction. Where others nightmares end, DEGIAL begin.
So bleed for the devil. With albums like "PREDATOR REIGN" he repays thousandfold.

Godspeed, life and light. Welcome death and night!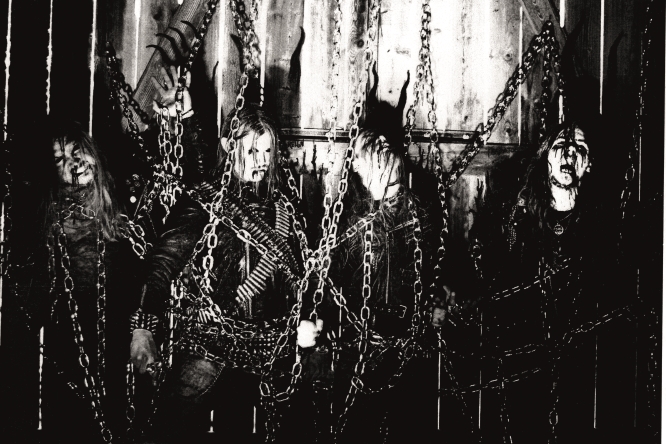 ----------------------------------------------------------------------------------------------
VENENUM - Trance Of Death CD/LP/dgtl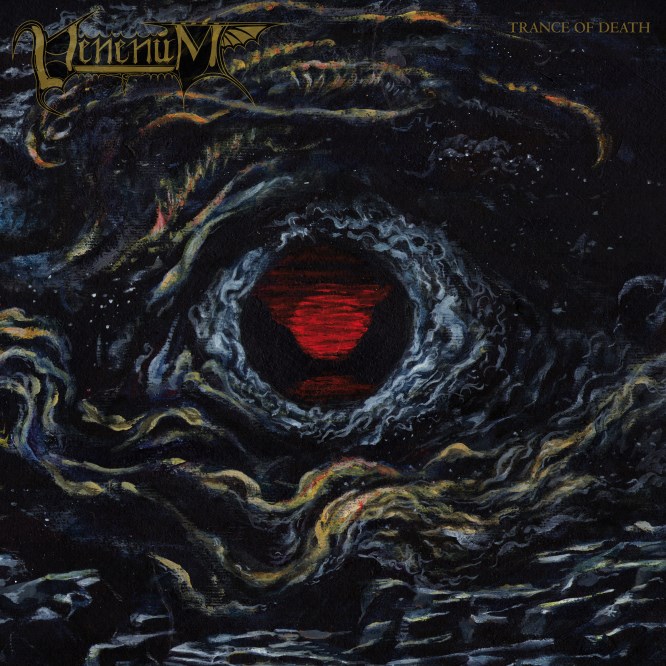 March 17th 2017
on Digipack Compact Disc
on 12" gatefold vinyl LP and digital download.

It makes a difference in effort and time, either to dig six feet deep or to build Necropolis.

VENENUM decided for the latter... and it was worth every fucking second of wait.
5 years after the successful s/t minialbum, VENENUM strike with their debut full-length entitled "Trance of Death".
The album presents VENENUM on a new level of brutality and contains new & never before heard layers of darkness.
The six new compositions + introduction-theme are a grand melt of unique visions and unaltered tradition,
weaved & merged into a complex unit of sacred horror.
"Trance of Death" is far away from being another onedimensional tribute to the grave...
it is reverence & praise, a hymn to the impending end of all things.
Twisting & turning, up & down, back & forth, entangling songs and parts evolve in a constant flow.
"Trance of Death" is the most serious approach towards creating a soundtrack to Death.

Join a 50 min ride through the deepest depths of ripping death,
the wildest wastelands of abominable black and the darkest peaks of sinister rock.
or to be plain: on the A-side they kill, on the B-side you die.

High-class songwriting skills, supremely possessed execution & performance.
and a top-notch production will catapult this album to one of the most signifying & relevant releases in 2017.
Both immensely beautiful and intensely terrifying, this release will easily open the doors to the death metal pantheon for VENENUM.

recorded, mixed & mastered by Romin Katzer in Tonstudio-Katzer, Nuremberg (Ger)
artwork and layout by Timo Ketola


(in collaboration with AJNA OFFENSIVE for USA & Canada)

listen:





more infos coming soon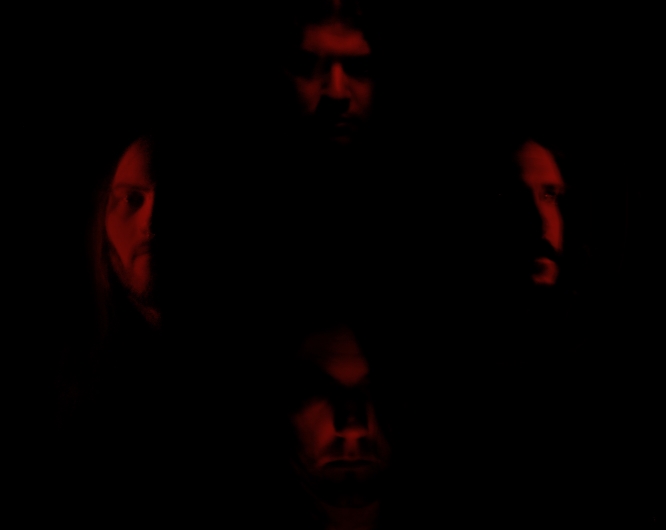 VENENUM vs. REVEAL
on the "Eating Glass Tour" through Europe

Friday 31st March 2017 - Hirschaid, Germany - Jahnhalle - Braincrusher Festival
Saturday 1st April 2017 - Vienna, Austria - Escape - Necromantik Death Fest
Sunday 2nd April 2017 - Bologna, Italy - Freakout Club
Monday 3rd April 2017 - Basel, Switzerland - Sommercasino
Tuesday 4th April 2017 - Freiburg, Germany - Slow Club
Wednesday 5th April 2017 - Antwerp, Belgium - Music City
Thursday 6th April 2017 - Rotterdam, The Netherlands - Baroeg
Friday 7th April 2017 - Düsseldorf, Germany - Club Exit
Saturday 8th April 2017 - Berlin, Germany - Urban Spree
Sunday 9th April 2017 - Leipzig, Germany - Zoro



----------------------------------------------------------------------------------------------
REVEAL - Flystrips CD/LP/dgtl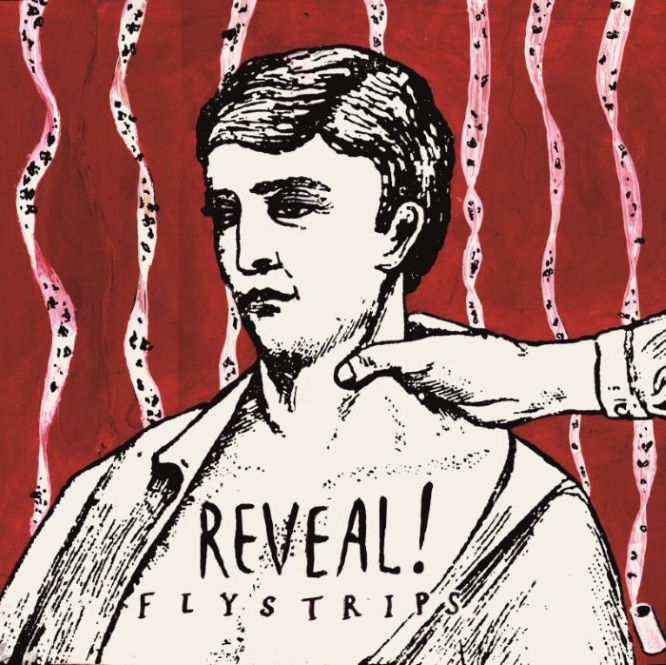 November 4th 2016
on Compact Disc
on 12" vinyl LP and digital download.

REVEAL, Uppsala´s masters of terrifying insanity finally are back.
Back to kill decency, to raise middlefingers and to burn bridges.
Say goodbye to terms like "consensus" and "conformity" and expect the unexpected instead.
Neither fish but foul, `Flystrips´ comes like a schizo siamese twin between old THORNS and THE GERMS.
While their outstanding, debutalbum `Nocturne Eyes and Teeth´ stirred the scene
with a grand black death chaos which however followed certain rules and stylistic apprehension,
`Flystrips´ now chokes every understandment of how this music should sound like and how it should be played.
REVEAL step on unique paths and will leave traces. Related to bands like NO FUTURE, IN SOLITUDE and GRAVMASKIN,
their visions appear bizzare, grotesque & sardonic.
A brilliant authentic performance combined with a great sound & production brings back the focus on
the essence of straight and pure Rock Musick.
`Flystrips´ is reduced to a maximum and free of ballast and show off. To sum it up:
`Flystrips´ will let you cook your favourite smack with a wooden spoon,
and will help you injecting it into your moms left temple.
What are genres? REVEAL doesn't know, and neither should you.

Recorded with Tommie Eriksson (Saturnalia Temple) / Mixed by Spine / Mastered by Coste Apetrea
Artwork and Layout by Crack / Pelle Åhmann / Erik Danielsson

listen: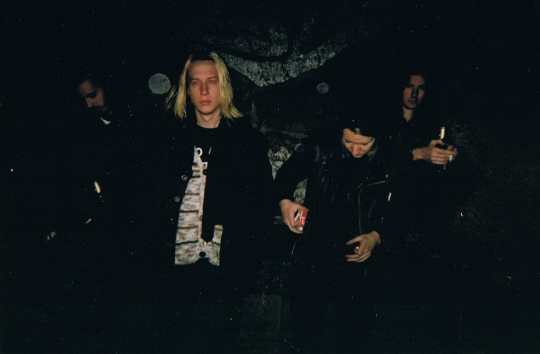 ----------------------------------------------------------------------------------------------
VIRCOLAC - The Cursed Travails of the Demeter MCD/MLP/dgtl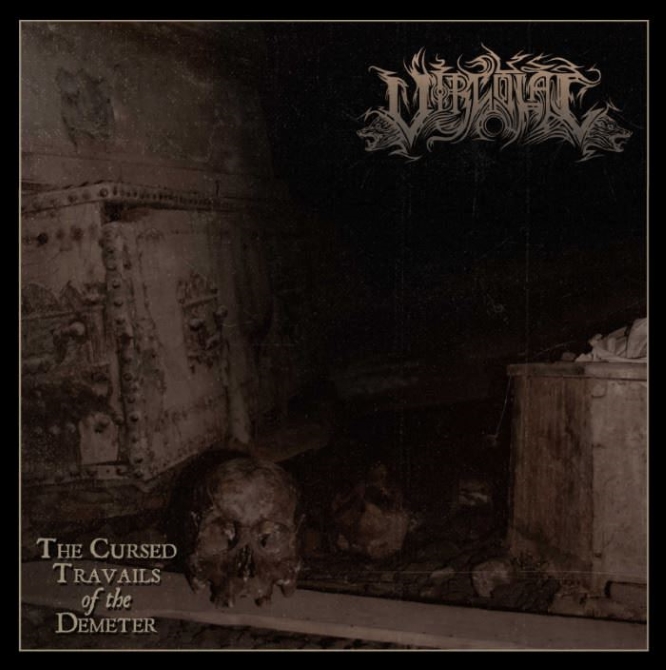 October 31st 2016
on Digipack-Compact Disc
on 12" vinyl LP and digital download.

Samhain 2016 VIRCOLAC bares their teeth.
Two years after the great ´Codex Perfida´ debut Demo/EP Irelands deadliest wind again.
Four brand new compositions of hard crushing blackened DEATH METAL
are to be unleashed on an EP named ´The Cursed Travails Of The Demeter´.
These dark & rough chants show VIRCOLAC as a mighty rock of conviction in the middle
of surging waves of "sophisticated" and "artistic" trends that try to transfigure and distort
genre-borders and castrate the term -DEATH METAL-.
'The Cursed Travails Of The Demeter´ makes clear this rock was made out of the lava once such volcanos
as Morbid Angel, Bolt Thrower, Order From Chaos, Slayer and Samael spat out.
Join a 26 minute journey through different horrors adrift the cursed vessel, The Demeter.
The ship, is that in which Dracula sails from the east to England, whereupon he spreads plague and death.
The symbolism and concept is allegorical as are many of the lyrical concepts throughout VIRCOLAC.
The conspiracy of Sepulchral Voice Records and Dark Descent Records presents this ode
to morbid darkness as digipack-CD in the new world and jewelcase CD in the old world.
A proper 12" vinyl record will be presented before the year dies.

Recorded & mixed by Ola Ersfjord in Elektra Studios, Dublin

listen: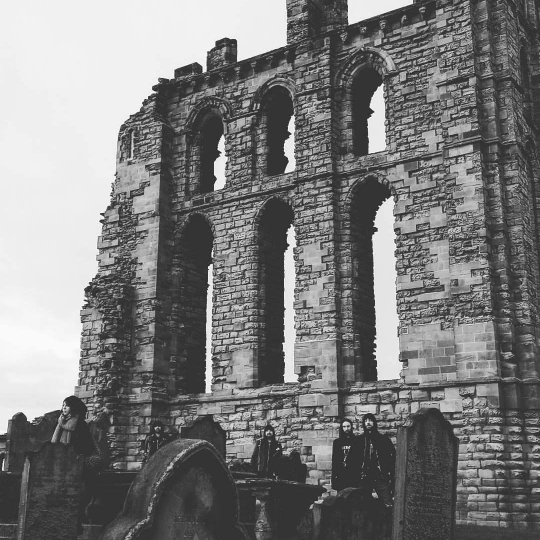 ----------------------------------------------------------------------------------------------


The blackest Magicians have completed work on their new Masterpiece
to see its release in conspiracy with Profound Lore Records (N.A.)


GRAVE MIASMA - Endless Pilgrimage CD/LP/dgtl




May 6th 2016
on Digipack-Compact Disc
on 12" vinyl LP and digital download.

Consisting of five tracks that culminate in a 35-minute jaunt that depicts the
sound of spiritual death throughout the ages,
`Endless Pilgrimage´ sees GRAVE MIASMA follow-up their `Odori Sepulcrorum´ milestone album
by taking their sound further into darker, more atmospheric and more progressive territory
channeling some of their most challenging, aggressive, and most advanced material to date.
With `Endless Pilgrimage´, GRAVE MIASMA have harnessed a new level of creativity to their
oeuvre creating another unparalleled work within the genre.

Recorded, mixed, and mastered on analog format by Jaime Gomez Arellano at Orgone Studios,
featuring art by Costin Chioreanu, and featuring a re-recording reprise
of the 2002 track `Glorification Of The Impure´ from the band's demo days.


listen: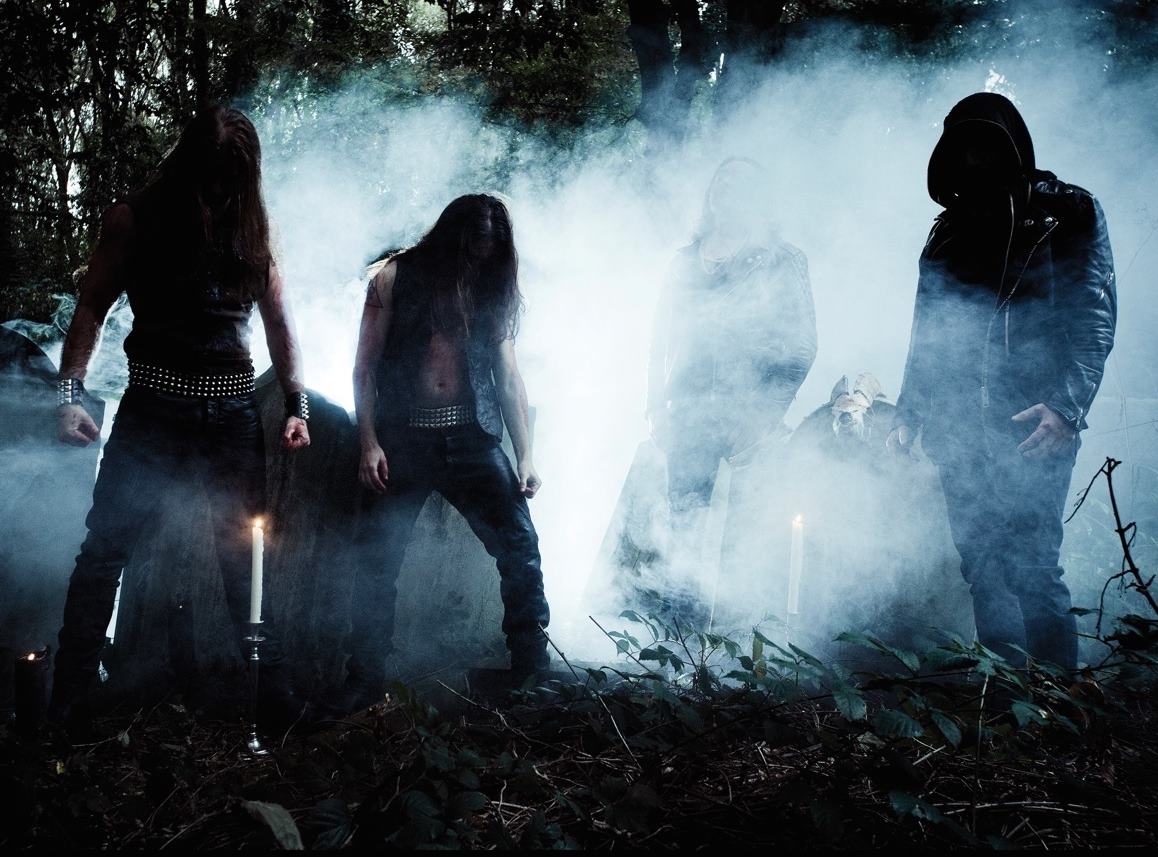 ----------------------------------------------------------------------------------------------


When you are about to abandon all hope, trust and faith
that real DEATH METAL still can be ultimately dark,
abhorrent, filthy, violent, repellent, sinister, hurting and visionary...
...then... the devil will bring the wonder of:

DEGIAL - Savage Mutiny CD/LP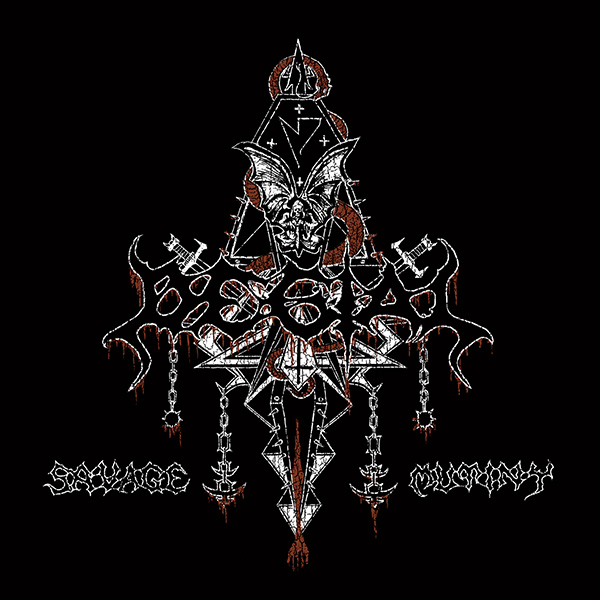 December 25th 2015
on Compact Disc
and on 12" vinyl LP.

After the highly acclaimed "Death´s Striking Wings" debut, DEGIAL now strike even harder with a new album.
"SAVAGE MUTINY" consists of eight new compositions that form a vision of the bottomless pit and
a celebration of the entities to be spit out from there.
Again the production is rough but sharp like a rusty blade.
"SAVAGE MUTINY" contains all the typical trademarks the band evolved over previous releases.
Furthermore DEGIAL this time marches some steps forward, delivering unique arrangements and eruptions.
From the most brutal thunderdrumming and ripping guitarshredding to trancelike pounding
the album crosses bridges between tradition and innovation multiple times.
In other words, on "SAVAGE MUTINY" one still sees wings of morbid angels and teeths of necrovores,
but this time DEGIAL flies even higher and bites much deeper.


listen: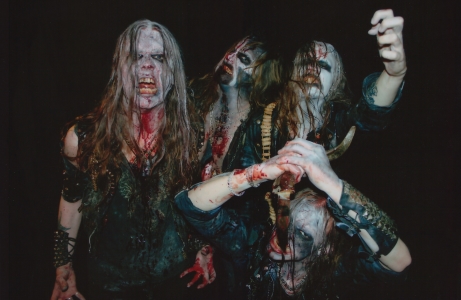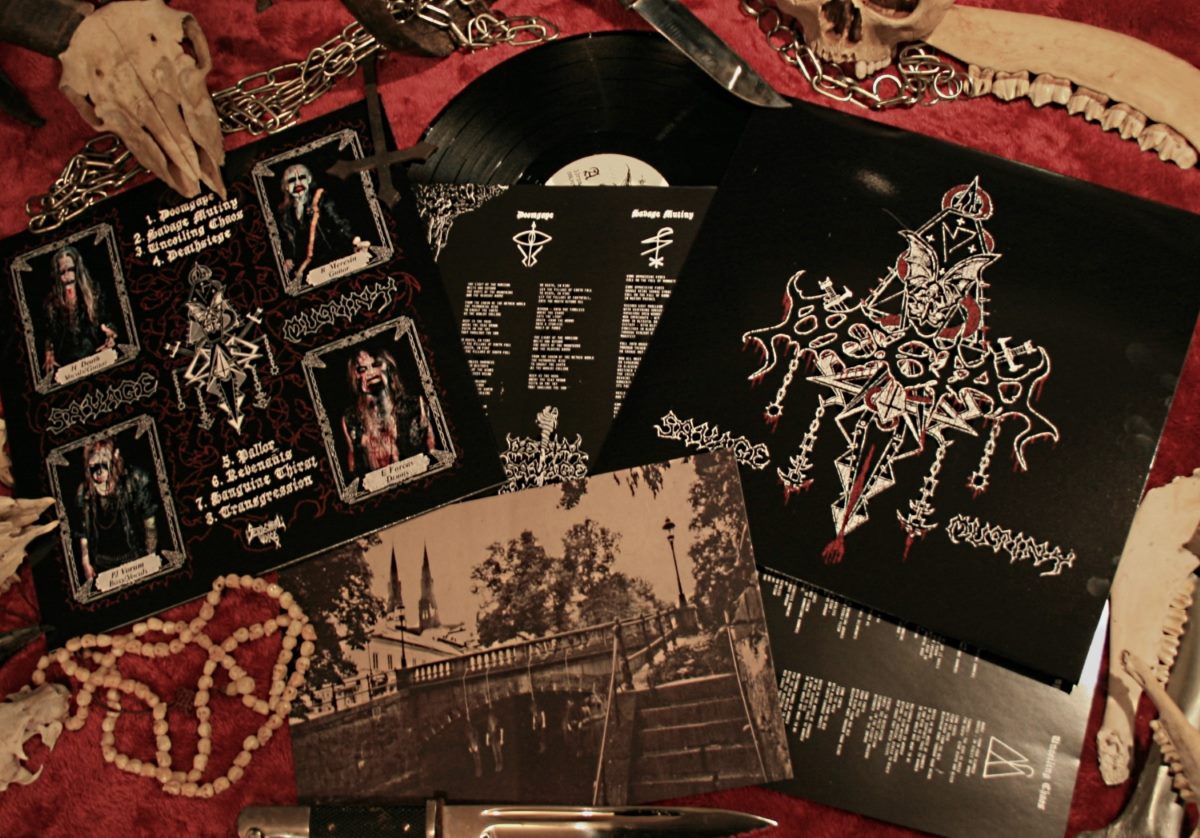 ----------------------------------------------------------------------------------------------
AMBEVILENCE - "s/t" 10"EP 2015




released on black 10" LP incl. CD


Abyssic, boundless & unique Metal of the blackest Death in form of two abundant compositions.
Originally the band released both trax in a different/shortened version in 2014
on a strictly limited tape edition by HTC that was sold out in a few days.
This time both songs are expanded by ingenious ambientlike intro- and outroduction themes
which were not included on the first publication.
So, now the tracks are complete in themselves and on the ultimate level of perfection.
This is the final and intended version of both spells in its utter entireness.


From hammering staccato drumming and swirling riffs to slow droning dissonances each track creates its own magick.
Let loose when listening to them and the songs will speak to you in a language of desperation, foreboding & certainty.
Call it -cosmic horror-, call it -soundtrack to the ultimate void-, we simply call it -deathlike silence-.

The release appears as noble 10" LP on black vinyl. Additionally a CD version of both tracks is included.
Everything is packed in a specially printed & structured cardboard fold out cover.

listen:



----------------------------------------------------------------------------------------------
VORUM - Current Mouth MCD/MLP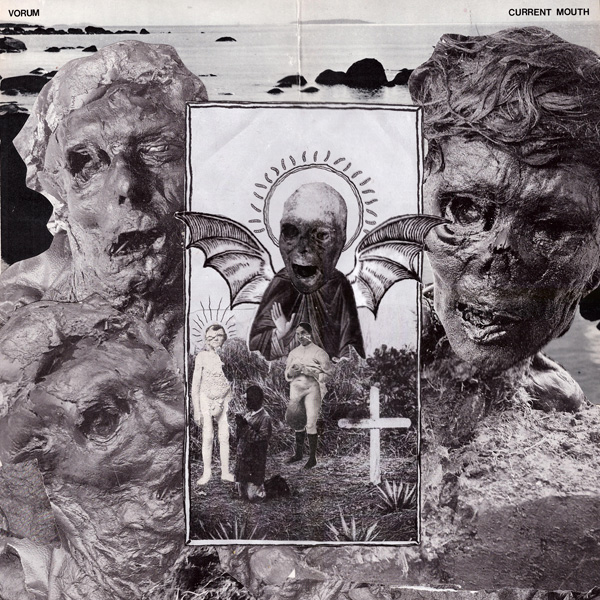 released as a noble 6-panel digisleeve Compact Disc
and on pitch black 12" vinyl LP.

"Current Mouth" definitely is one of the most scariest and extreme recordings ever to be spit out from scandinavia.
Its the reminder of what true Death Metal is all about & throws up on every isndication of conformity and ingratiation.

On "Current Mouth", VORUM perfectly combine the darkness of "Divus de mortuus", the heaviness of "Abomination of Desolation",
the insanity of "Salvation", the brutality of "Critical Madness" and the ignorance of "Horrified".

Although the total playing time of this release is only close to 20 minutes, everyone should be aware that: Pain lengthens time!

listen: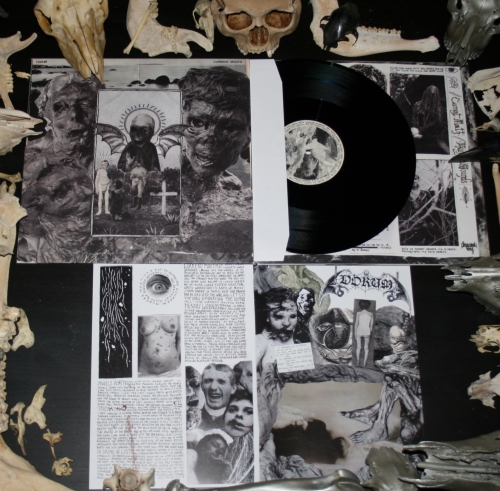 ----------------------------------------------------------------------------------------------
NECROS CHRISTOS - Darkness comes to...live! DVD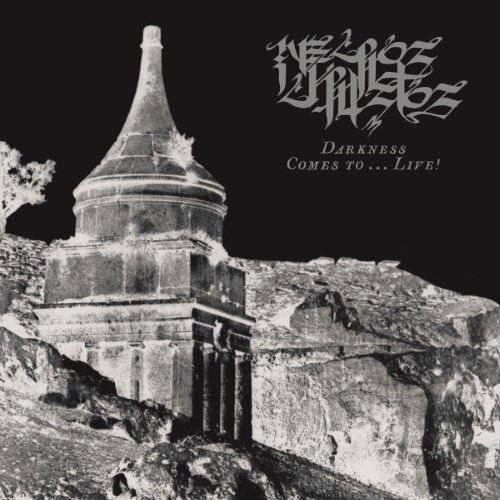 Digipack including DVD + Audio-CD out now
released by Sepulchral Voice and Ván Records

Featuring the stirring performance, recorded and filmed at K17, Berlin, during the Sepulchral Doom Over Europe Tour, in both, video and audio format.

As it was written and testified:
"Whoever does not stand in darkness will not be able to see the light."

Only available for retail through the SVR and Ván shops

----------------------------------------------------------------------------------------------
NECROS CHRISTOS - NINE GRAVES CD/LP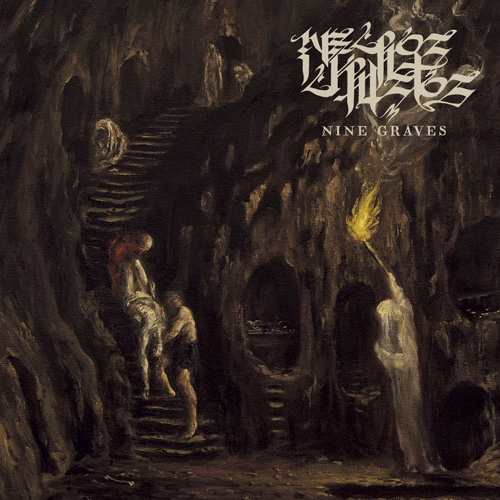 CD + LP (180g vinyl / inlay / A1 poster) out now
released by Sepulchral Voice and Ván Records

Pure Death Metal darkness, played with utter class and perfection.
NECROS CHRISTOS succeeded in capturing the most harsh, obscure and wicked material up to date with this EP.
Two new exclusive songs, re-recorded yet totally new arranged versions of two old band classics + four interludes and one huge, persian influenced midtro...
The most abyssic Death Metal imaginable.
Nine Graves to be opened indeed!
Running time of slightly over 40 minutes / 9 tracks in total
listen:


----------------------------------------------------------------------------------------------
DROWNED - IDOLA SPECUS CD/LP




CD + LP out now

Finally Drowned takes up the torch from where they left off with their mini-album "Viscera Terrae" in 2006.
The purpose of "Idola Specus is not to present a rehash of times begone, but to add a valid statement
to the gospel of Death Metal as it was meant to be played. Emanating an aura of surreal morbidity with
hints of doom and prog, "Idola Specus" is as esoteric and introspective as it is dark, heavy, and raw.

listen:






----------------------------------------------------------------------------------------------
FUNEREAL PRESENCE - THE ARCHER TAKES AIM CD/LP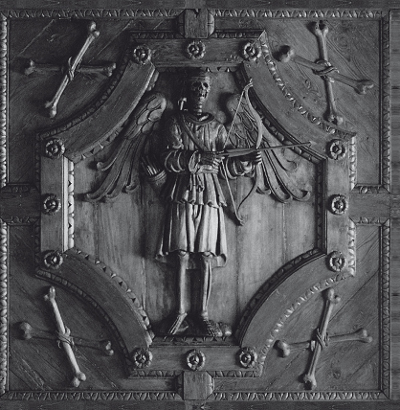 out now
by SVR & AJNA OFFENSIVE

grotesque, strong-willed and ugly black metal of a band that revives the
atmosphere and attitude of a long gone but defining era of the genre.

- The Archer Takes Aim is for devotees of the primal, repellent sound!-

listen:



----------------------------------------------------------------------------------------------

INVIDIOUS - IN DEATH MINI-ALBUM OUT ON CD!!!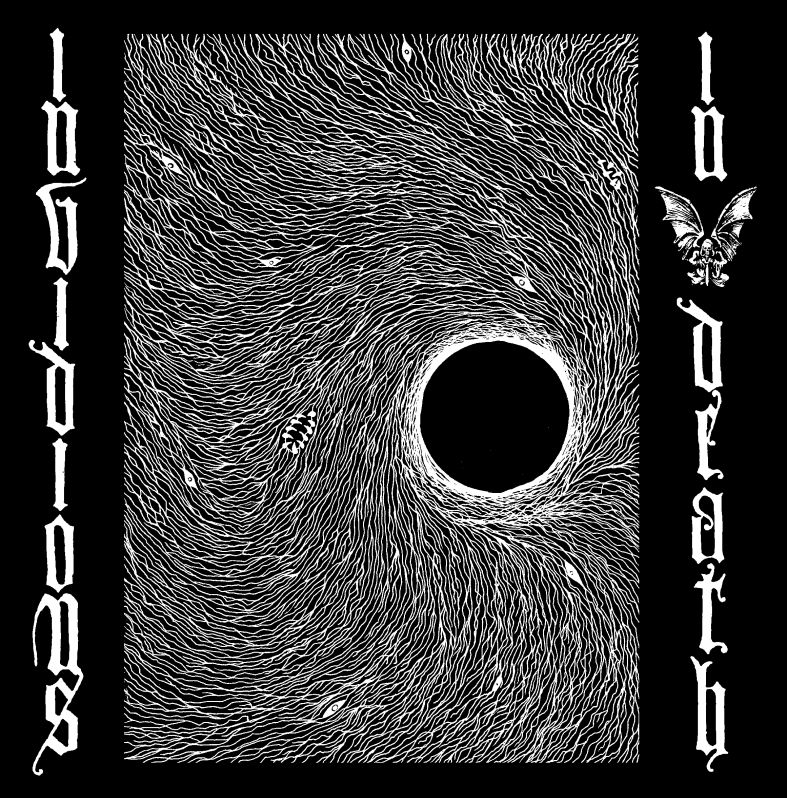 übeRdeatHmetaLfroMthEbottomlesSpiT.
savagE,schizO&sinisteR.
spastiKspittinGrepulsioNfroMthEåhmanNs-anDthEworsTseeD.
theYseTsensEtOmadnesS!
albedO=00.0?
makErooMfoRthEradianTmovemenT!

listen:


----------------------------------------------------------------------------------------------

HATESPAWN - ABYSSIC CONQUERORS LP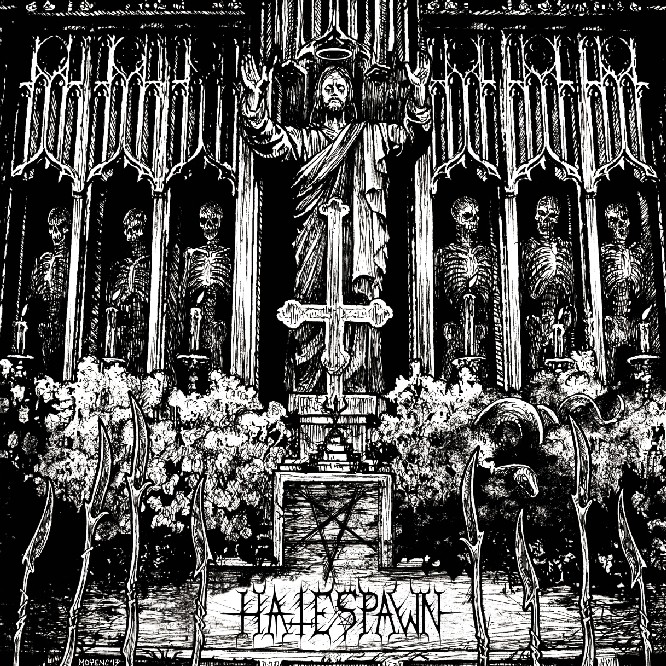 both kult demos of Germany's deadliest on a great looking vinyl version
black magic DEATH METAL...archaic, morbid & sinister.
"Abyssic Conquerors" exactly evokes the same atmosphere as back in the days when Death Metal still was dangerous, dark, merciless and not just a mass-entertainment
This one comes from Hell!

listen:


----------------------------------------------------------------------------------------------

GRAVE MIASMA - ODORI SEPULCRORUM CD/LP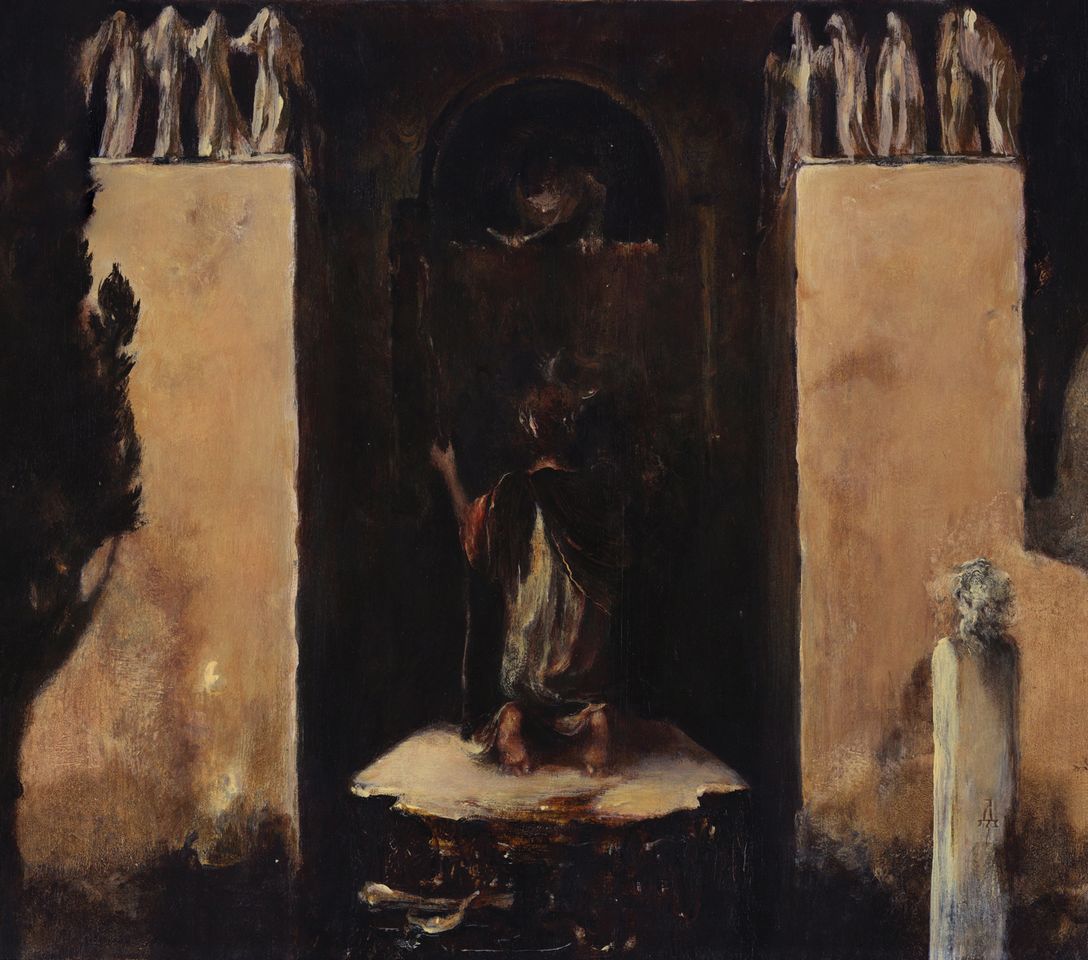 "Odori Sepulcrorum" promises to mark the next stage of the Death Metal evolution.
Contained are eight tracks of the heaviest, darkest and most noxious Death Metal in existence.
Like vultures feasting on carrion, Odori Sepulcrorum will intuitively infect your veins.
The record contains an experimental streak with traditional instrumentation and
chants utilised to transport the listener towards an endless void.

- THE LONG-AWAITED FULL-LENGTH DEBUT OF THE DARKEST SHADOWS OF UKDM -



listen:





The flash of lurid light reveals on every side
A thousand, thousand shades
Of Death begrimed and black, scattering plagues and sorrows,
Dancing mad with joy, come, Mother, come!
For Terror is Thy name, death is in Thy breath,
And every shaking step, destroys a world for e'er.
Thou "Time", the All-Destroyer! Come, O Mother, come!
Who dares misery love, and hug the form of Death,
Dance in Destruction's dance, to him the Mother comes.

-Odori Sepulcrorum- 13/9/13

----------------------------------------------------------------------------------------------

BEWARE! - SEPULCHRAL DOOM OVER EUROPE TOUR

Sepulchral Voice Records proudly present their first showcase tour, bringing together the two legends of the Cult ov Death Metal,
Germany's grand NECROS CHRISTOS and Britain's dark magicians, GRAVE MIASMA!

Raised through Goetic invocations in late 2001, NECROS CHRISTOS have gained a worldwide following and a cult status during their 12-year existence, through various demos, splits and with two of the most unique and disturbing full length albums that have been offered on the musical altar of the dark arts. Being selective on their live rituals over all those years and performing rarely, this is going to be their FIRST EVER European tour, presenting a huge headlining set each night, by including various classics from all of their releases and also unleashing ONLY on this tour a limited deluxe box set, which will feature the band s long sold-out first releases, unreleased tracks, extensive liner notes and visualized by the obscure trinity of craftsmen Timo Ketola, Manuel Tinnemanns and the Black Shepherd ov Doom himself, Tlmnn.

Lurking in the deep abyss since 2002 when founded under the banner of Goat Molestor, GRAVE MIASMA have with only two EPs already managed to graft their dark incantations of death metal deeply across the world. After a successful mini-tour in North America last year and numerous performances all around Europe, GRAVE MIASMA will be presenting their much anticipated first full-length album, to be released shortly before the beginning of this tour.

The Sepulchral Doom Over Europe Tour is NECROS CHRISTOS first ever tour and it will include ONLY 15 exclusive shows. Accompanied by GRAVE MIASMA presenting their first full dark opus, this series of rituals will be marked as one of the most significant moments in the never resting history of Death Metal.

Beware, Sepulchral Doom is coming...

Links:
http://www.sepulchralvoice.de
http://www.darknessdamnationdeath.com
http://www.facebook.com/darknessdamnationdeath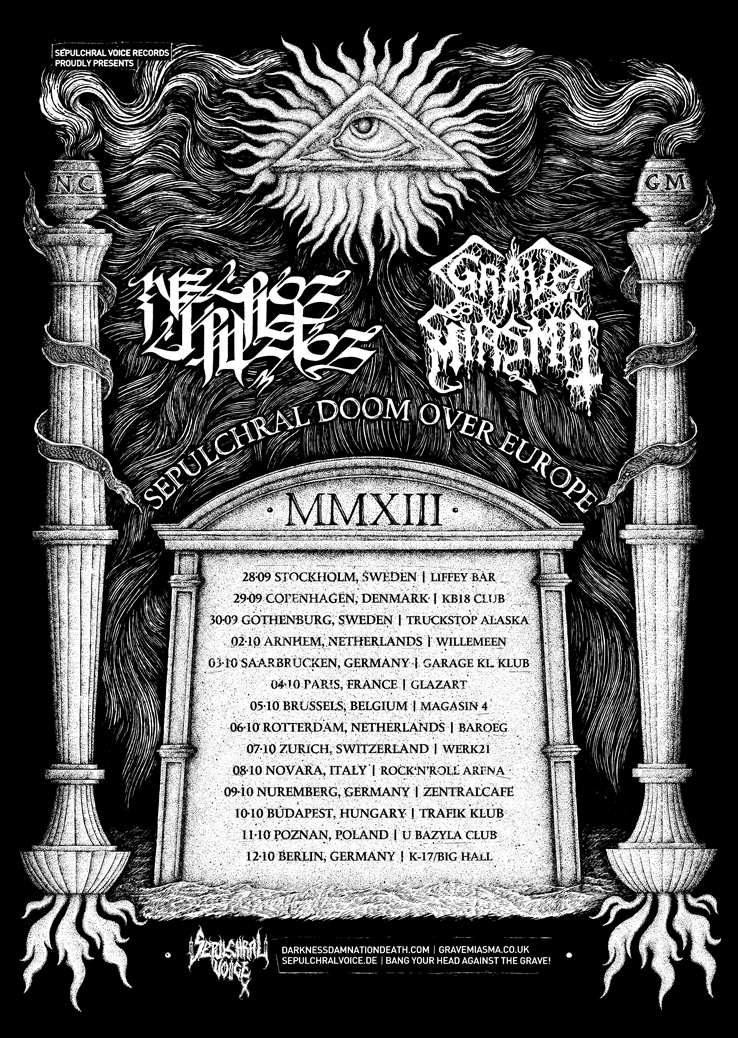 ----------------------------------------------------------------------------------------------

DEGIAL - DEATH'S STRIKING WINGS CD/LP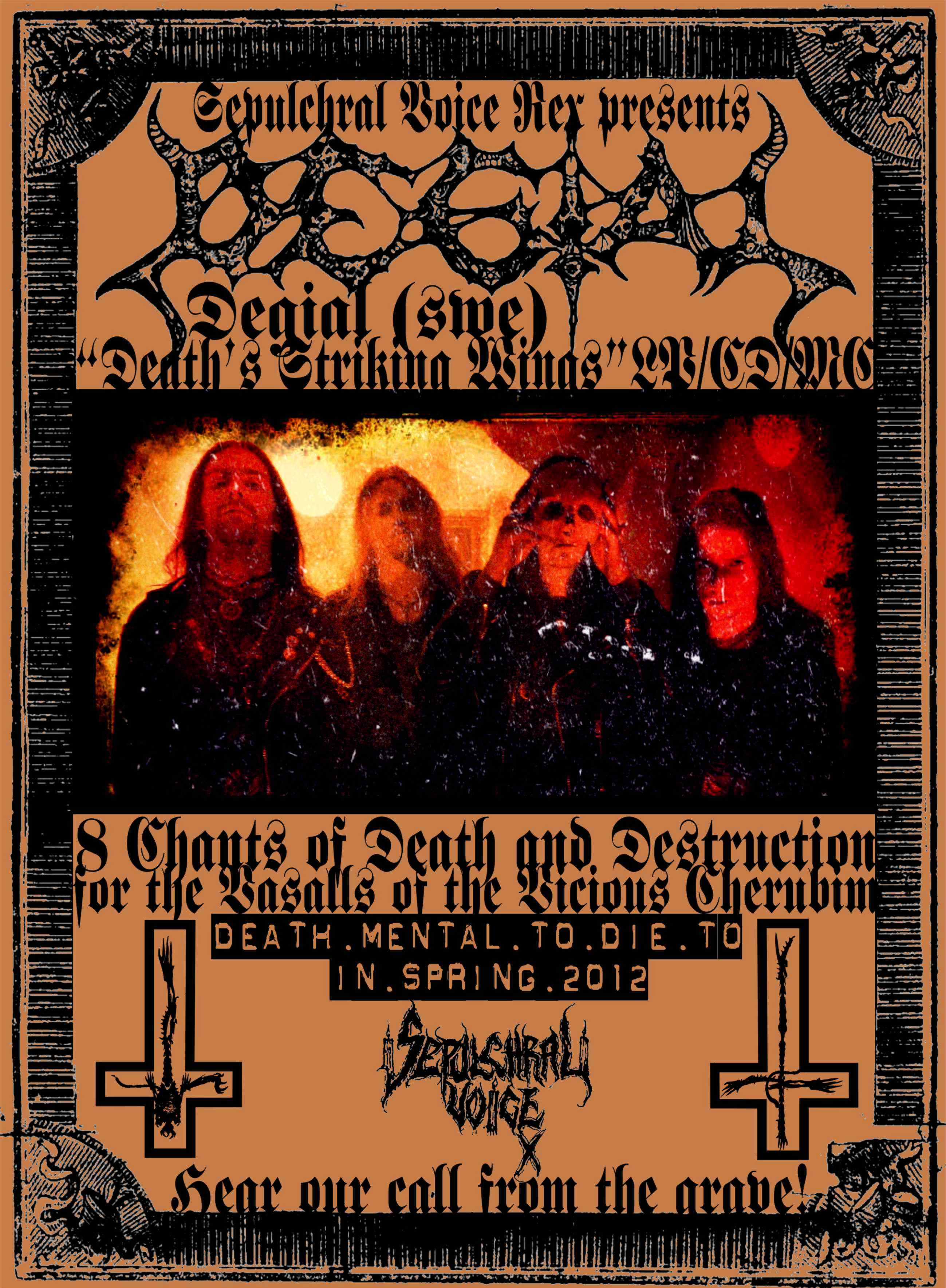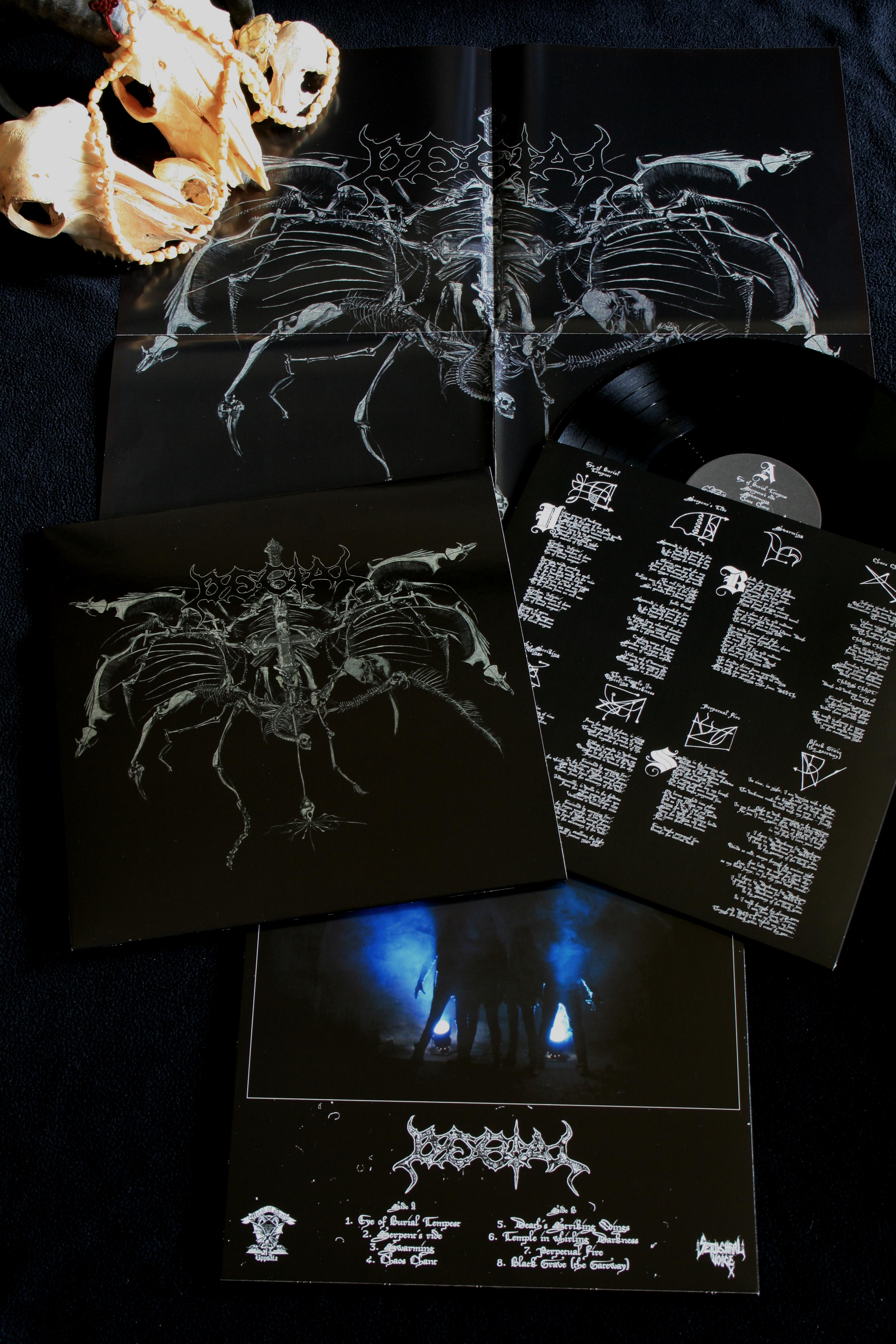 Dark, rough, skilled, authentic...
when you listen to them, you get the constant feeling, they don´t just want to play DeathMetal, they have to.
And thats the main difference between imitation and passion,
between charade and real lunacy,
between average and supremacy,
between so many and THEM.
Expect nothing less than a mass of ancient morbid DEATH METAL!!!
in the vein of old Morbid Angel / Necrovore / Possessed / old Slayer / Repugnant…




listen:

"SWARMING" on soundcloud

----------------------------------------------------------------------------------------------

CHARON - SULPHUR SERAPH CD/LP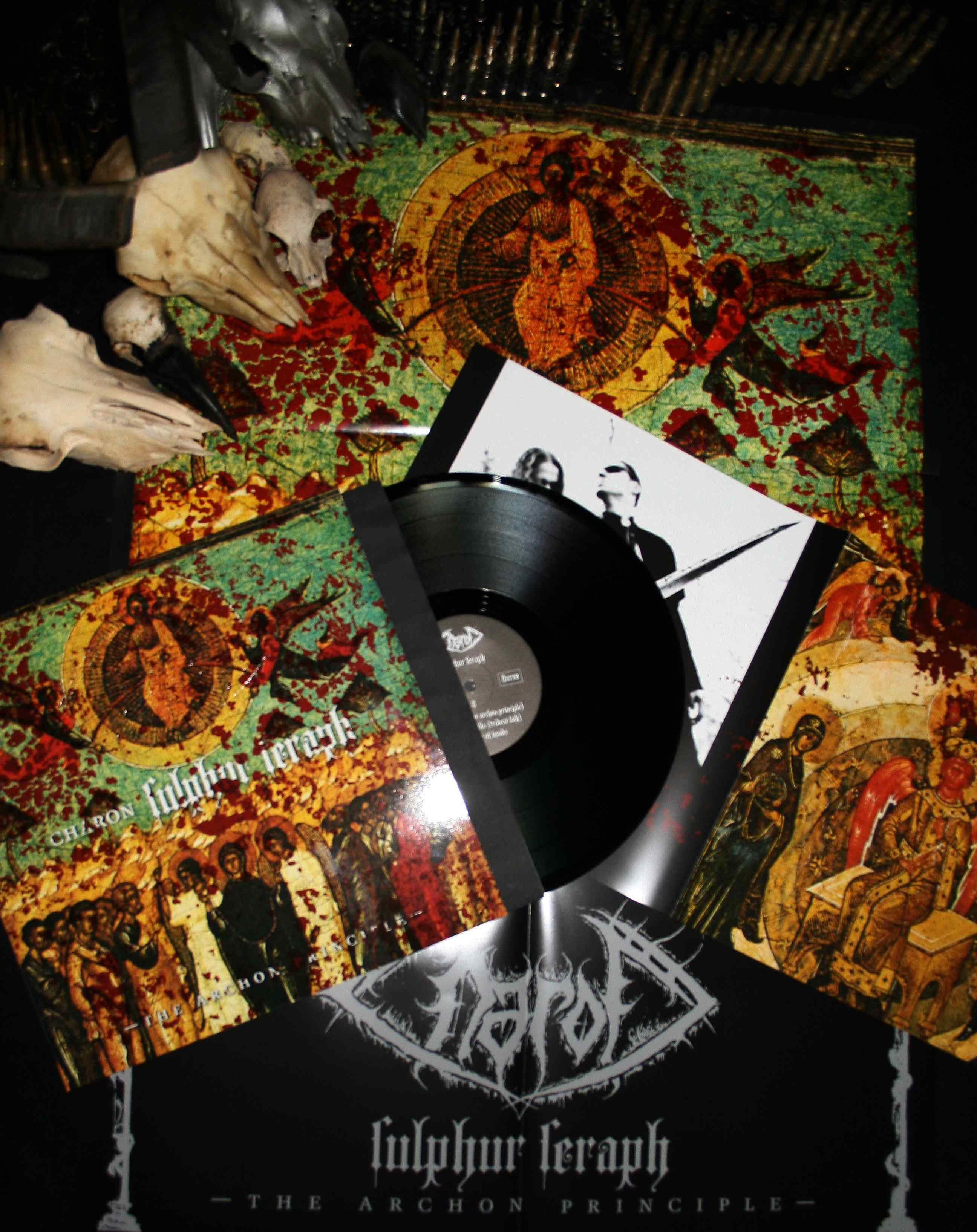 BEHOLD! AFTER 14 YEARS IN HADES, CHARON ASCENDS WITH A BLASTING DEBUT FULL LENGTH.
A MASTERPIECE OF BLACKENED DEATH METAL, "SULPHUR SERAPH - THE ARCHON PRINCIPLE"

----------------------------------------------------------------------------------------------

VENENUM - VENENUM CD/LP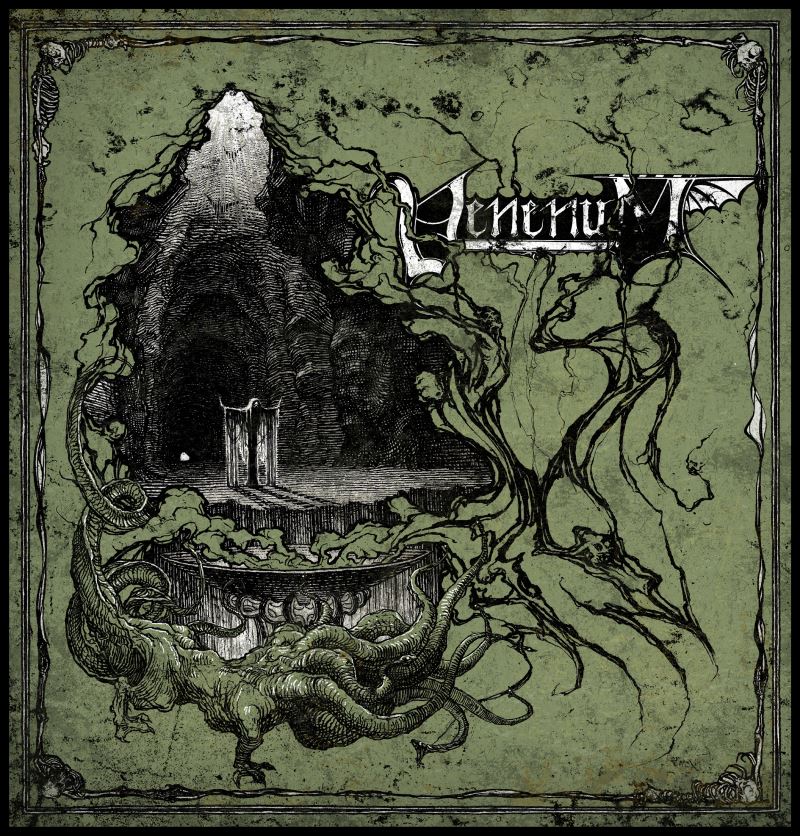 DOWNLOAD THE PROMO SHEET HERE

----------------------------------------------------------------------------------------------

THE HATESPAWN / CHARON SPLIT 7" EP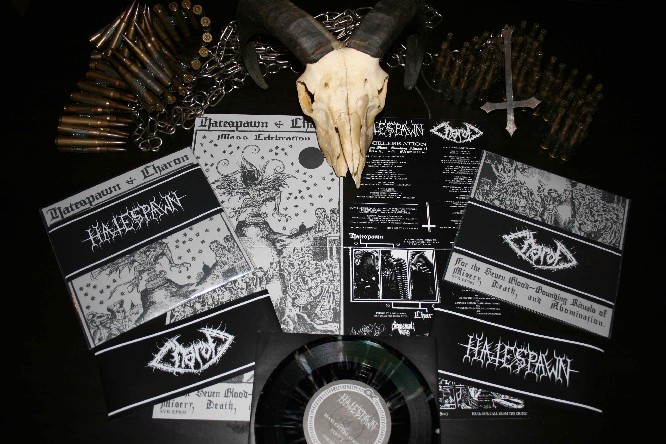 SEE THE FLYER HERE

----------------------------------------------------------------------------------------------

NECROS CHRISTOS "Doom Of The Occult" VINYLS UP FOR RETAIL!
DOUBLE-LP WITH AWESOME FULL-COLOURED PRINTWORK, BOOKLET & POSTER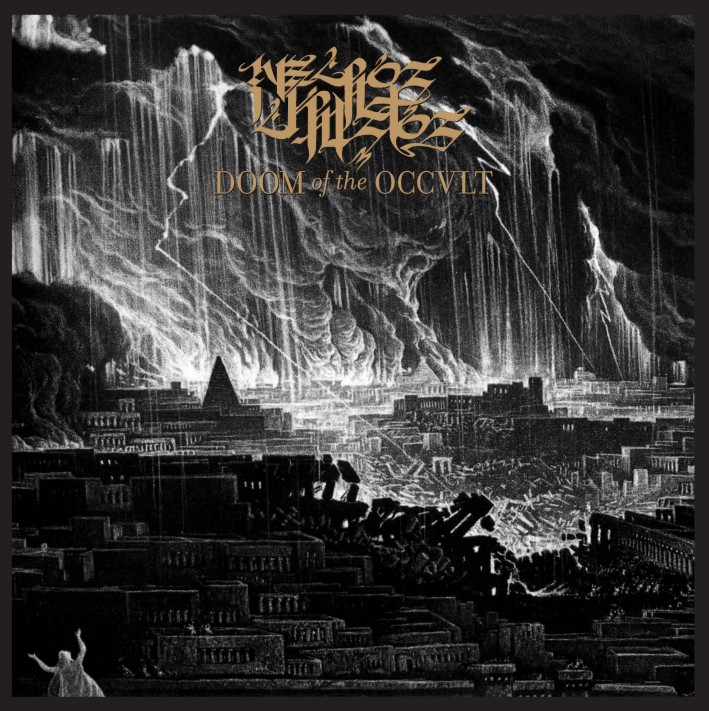 PRICE: 18 EURO RETAIL.

***NO SHIPPING OF "D.O.T.O." DLPs TO THE AMERICAS!
ALL-AMERICAN VERSION AVAILABLE FROM THE AJNA OFFENSIVE!***



----------------------------------------------------------------------------------------------

NECROS CHRISTOS - DOOM OF THE OCCULT CD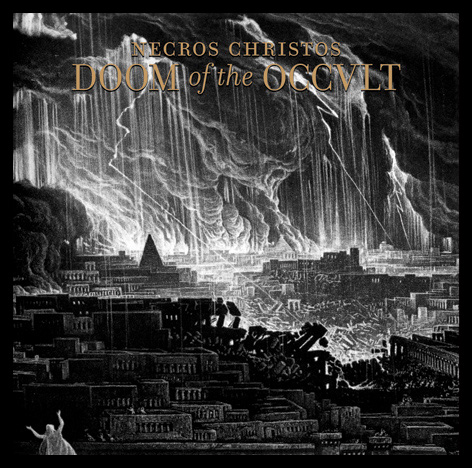 PRICE: 12 EURO RETAIL.

(OFFICIAL RELEASED ON 11-3-11).
***NO SHIPPING OF "D.O.T.O." CDs TO THE AMERICAS!
ALL-AMERICAN VERSION AVAILABLE FROM THE AJNA OFFENSIVE!***

----------------------------------------------------------------------------------------------

FROM THE VERY DEPTHS OF ENGLAND:
GRAVE MIASMA - EXALTED EMANATION CD

NICELY PACKED MLP (EMBOSSED LOGO, POSTER, BOOKLET ETC.)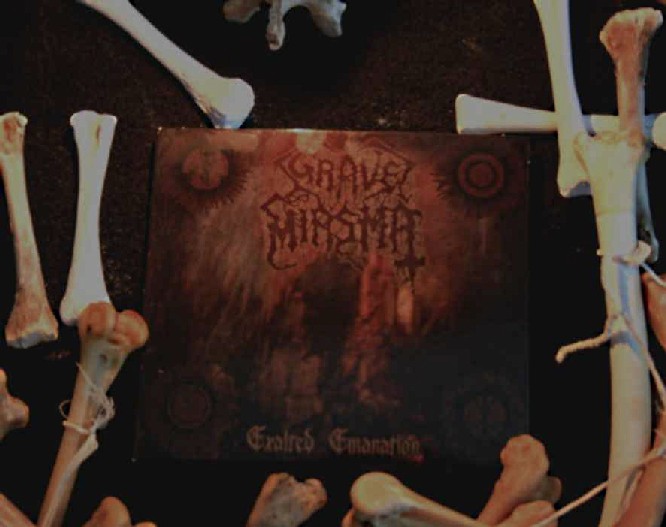 ----------------------------------------------------------------------------------------------

STILL AVAILABLE:

EXCORIATE - ON PESTILENT WINDS... CD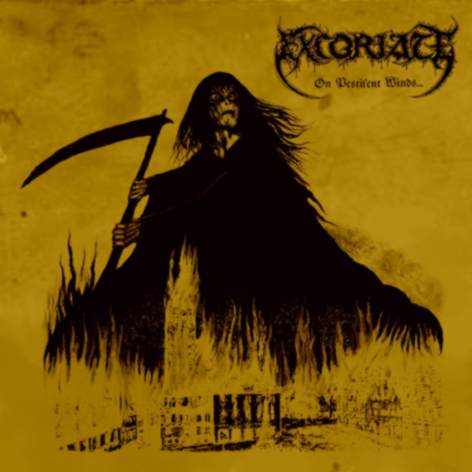 "BESIDES NECROS CHRISTOS AND DROWNED, EXCORIATE DELIVER THE BEST
DEATH METAL RELEASE FROM GERMANY EVER!" - EVERYBODY WHO HAS ALREADY LISTENED TO IT


PESTILENCE / ASPHYX / DEATH / AUTOPSY... FANS BEWARE
SCHWABACH'S FINEST OLDSCHOOL TERROR KOMMAND KILLDOZING RIGHT OVER YOUR GRAVE
EXCORIATE WERE ORIGINALLY FORMED IN 2001
FEAT. MEMBERS/SESSION MUSICIANS OF HELLISH CROSSFIRE, REPENT,
TOTAL HATE, EARTHFLIGHT, TOXIC HOLOCAUST & KRIEG
ALBUM MIXED BY A.O.D.


SEE FLYER HERE


BUY OR FUKK OFF!!!

----------------------------------------------------------------------------------------------


+++ NECROS CHRISTOS "TRIUNE IMPURITY RITES" VINYL LPs REPRESSED+++
+++ NECROS CHRISTOS "TRIUNE IMPURITY RITES" CDs AVAILABLE TOO!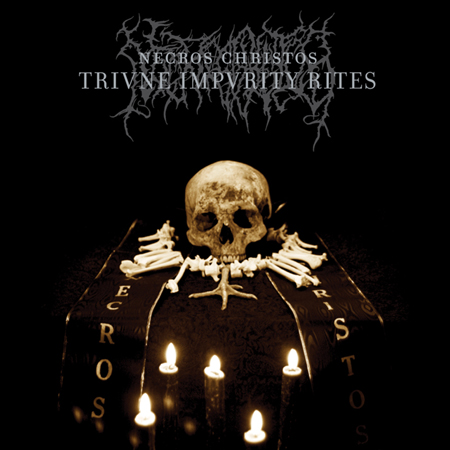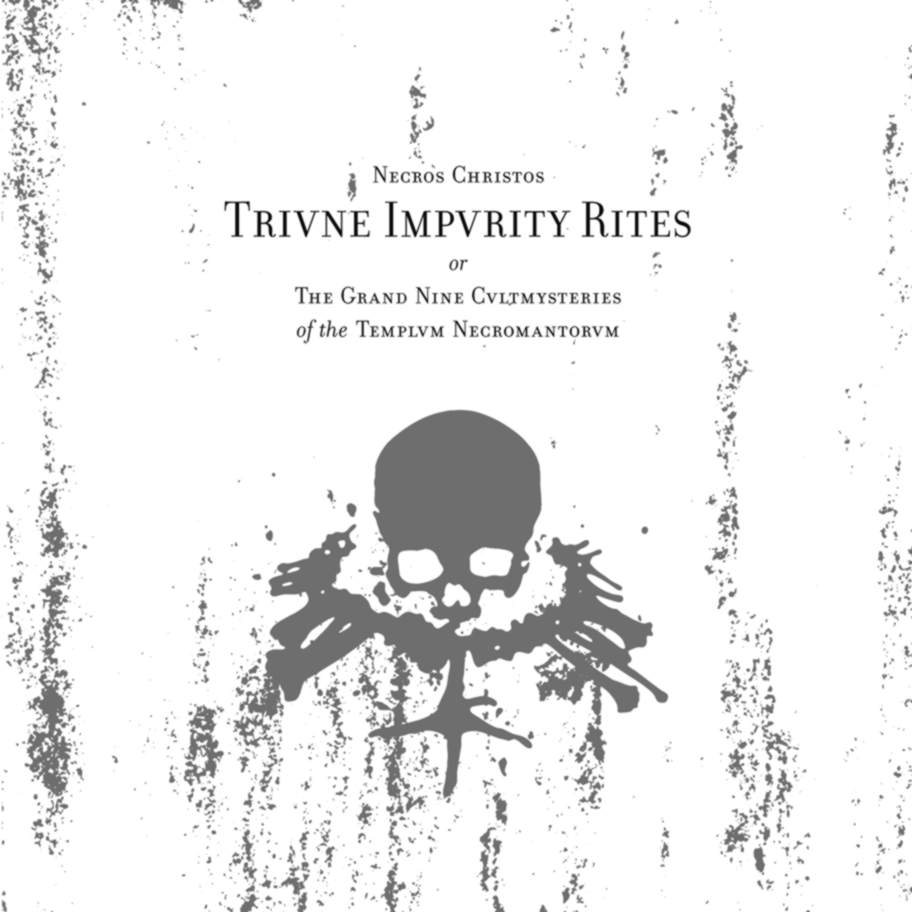 ---
SEND ALL REQUESTS TO SEPULCHRALVOICE@WEB.DE AND PLEASE GIVE US SOME TIME TO RESPOND, WE ACTUALLY HAVE LIVES.